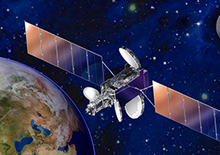 The 9th China Satellite Navigation Conference (CSNC) will be held from May 23-25, 2018 at Harbin International Exhibition Center in Harbin, China.
CSNC is supported by 16 national authorities, including China Satellite Navigation Office, the Ministry of Industry and Information Technology, State Administration of Science, Technology and Industry for National Defense, and Chinese Academy of Sciences. Organized by the Academic Exchange Center of China Satellite Navigation Office, the conference has been successfully held eight times in Beijing, Guangzhou, Wuhan, Nanjing, Xi'an, Changsha and Shanghai (twice). The conference is described as a large, high-level and representative academic exchange conference for satellite navigation systems, and CSNC boasts rich content and bears international influence.
Beginning with the event's third year, CSNC has held ION-Panel branch meetings in cooperation with the Institute of Navigation (ION). With the Chinese-English simultaneous interpreting service readily accessible, the conference serves as a large platform for exchange of knowledge of international satellite navigation systems. With this platform, officers in response of satellite navigation systems from China, the United States, Russia, Europe and other nations and regions, and more than 2,000 experts and scholars from research institutions and enterprises, as well as other representatives from enterprises will share the latest achievements in the field of satellite navigation.
Online registration began in January and runs through April 20, 2018. (Registration after April 20 is regarded as on-site registration.) To learn more about the registration process and payment, visit http://register2018.beidou.org
The chairman of the CSNC 2018 Scientific Committee is Jiadong Sun from the China Aerospace Science and Technology Corporation, Beijing, China. The CSNC is an open platform for academic exchanges that aims at enhancing academic innovation to promote cooperation and exchanges in the field of satellite navigation, strengthening technological innovation to accelerate engineering construction of satellite navigation systems, intensifying theoretical innovation to facilitate theory progress of satellite navigation and reinforcing application innovation to boost scientific development of the satellite navigation industry.
On May 21 there will be a Local Science Popularization event, and May 22 includes lectures on Synergic Development of Satellite Navigation and Mobile Communication, and also on satellite navigation. The opening ceremony takes place the morning of May 23 when the three-day conference officially kicks off.