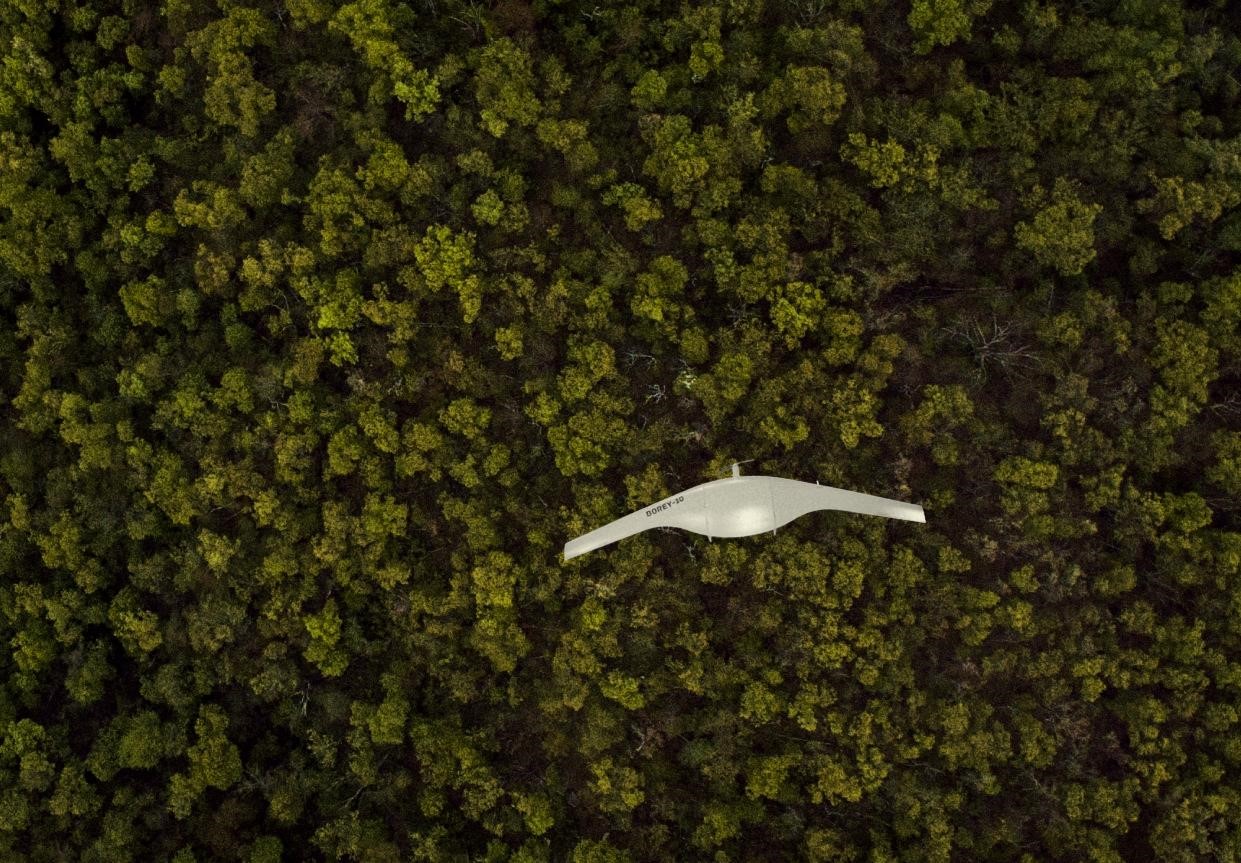 The new Borey-10 unmanned fixed-wing aircraft from California-based UAVOS features a heated battery component that allows the drone to fly in temperatures as low as -22F (-30C).
The unmanned aircraft system (UAS) also features rechargeable LiIon cell-based batteries assembled in-house and hermetic casing of the autopilot, according to a news release. The minimum number of units and components significantly reduces the probability of accident and extends the operational life of the UAS, which can fly up to four hours with a payload of 2 lbs.
The drone also features an EW countermeasure system, which makes it possible to carry out research operations in the absence of GNSS signals. The 20 lb system is compact, featuring a wingspan of 140 inches. Take-off is carried out with the help of a rubber rope or a catapult, landing with a parachute. The aircraft lands on its back, which reduces the likelihood of damaging the payload.
"Due to its small size and modular design, Borey-10 is easily transported, assembled, and launched fast even under the most unfavorable conditions," said Vadim Tarasov, UAVOS investor and board member, according to the release. "In the process of developing the aircraft, special attention was paid to the simplicity of operation, which significantly reduces the cost of maintenance and preparation for the flight, and increases the economical utilization efficiency of the complex."
The UAS is designed for mapping, surveillance and reconnaissance missions, monitoring oil and gas pipelines, military bases, and the state border. It's also well suited for rescue operations. It comes with a photo camera, a front video camera, a thermal imager and a gyrostabilized television camera.