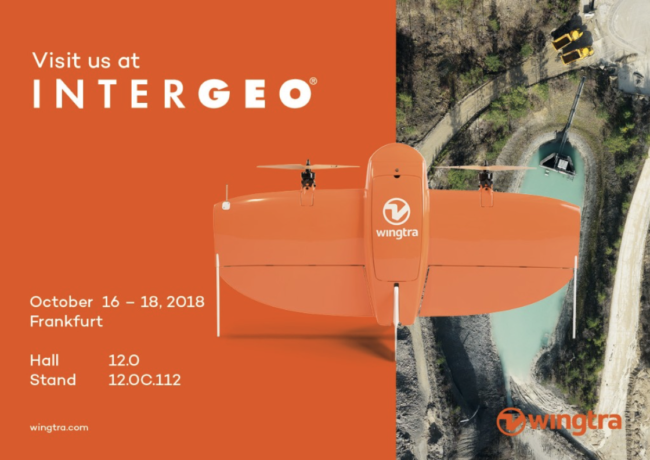 Zurich, Switzerland-based Wingtra, a Vertical Take-Off and Landing(VTOL) drone provider, will be attending InterGEO, an annual conference and trade fair for geodesy, geoinformation and land-management. InterGEO takes place October 16-18 in Frankfurt, Germany and Wingtra will conduct live demonstrations and presentations, and will also have special offers for attendees.
Wingstra's stand (12.0C.112) will be located in Hall 12.0. For more details click here.
On Tuesday, October 16, events scheduled will include:
11 am – Best practice presentation. Best Practice Forum.
Redefining the possible. Surveying Africa's largest Uranium mine
12:30 pm – Flight demonstration, Flight Zone
On Wednesday, October 17, the slate includes:
12:30 pm – Flight demonstration, Flight Zone
2:40 pm – Company presentation, IASEXPO Forum, VTOL is not an option, it's the only choice
Wingtra develops, produces and commercializes drones designed to combine the ease of use of agile multicopters with the long range of high endurance fixed-wing aircrafts. The company's WingtraOne drone carries the best in class sensors that collect survey-grade aerial data. The
VTOL drone is used by mapping professionals in applications that range from surveying and mining to wildlife monitoring.