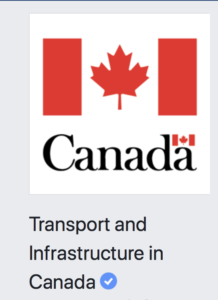 Transport Canada (TC) recently selected four organizations to begin beyond visual line of sight (BVLOS) drone trials.
Canada Post, Canadian UAVs, Drone Delivery Canada and ING Robotic Aviation will begin testing this year, according to a TC Facebook Post.
Canada Post will explore how unmanned aircraft systems (UAS) can be deployed in remote and rural areas, while Canadian UAVs will conduct long-range pipeline survey in Western Alberta using a ground-based radar system. Drone Delivery Canada will look at how drones can be used to safely deliver food and medical supplies to Moosonee, Ontario, and ING Robotic Aviation will work with partners to complete infrastructure surveys in Western Canada.
"Beyond visual-line-of-sight drone operations will unlock the commercial potential for the industry, with future applications in long-range infrastructure inspections, precision agriculture, delivery solutions, public safety, and, eventually, in public transportation," according to the Facebook post.
These projects build on the success of Transport Canada's 2017 pilot projects. Those projects involved public safety agencies and the department's drone trials for use in the Canadian Arctic.