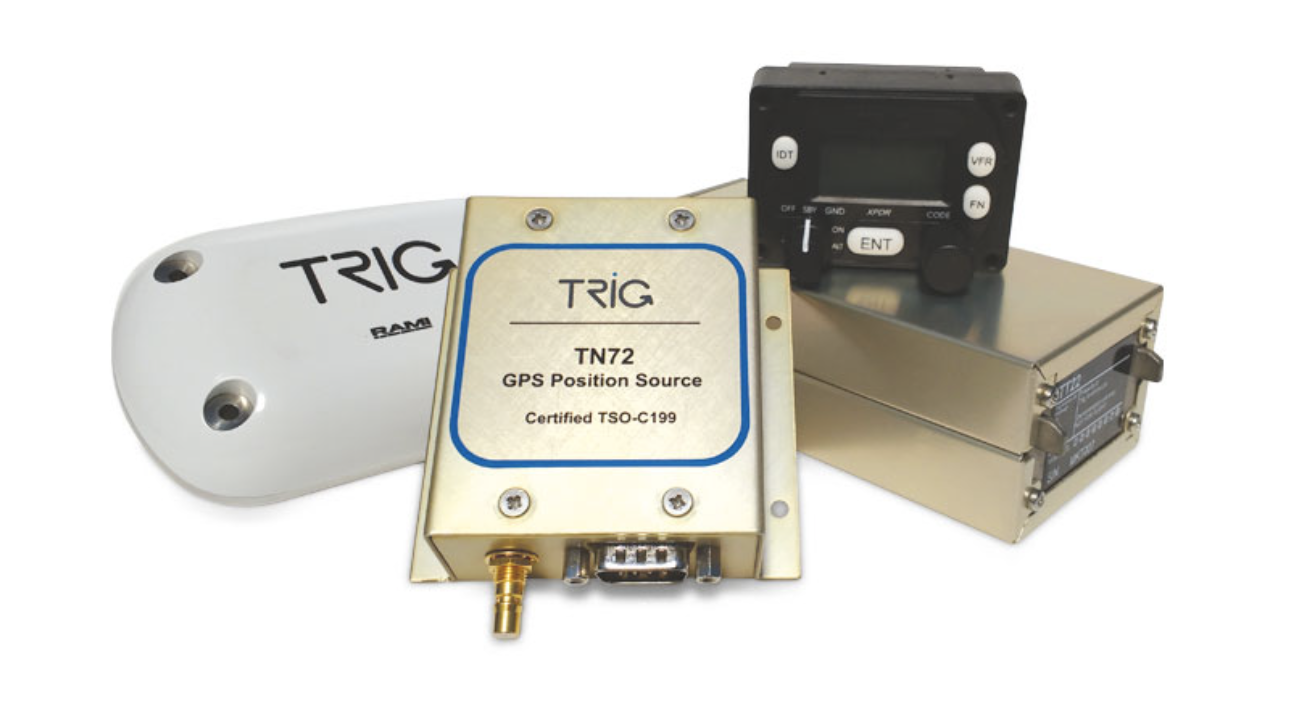 As the deadline approaches for ADS-B (Automatic Dependent Surveillance–Broadcast) in North America, 2020 is not that far away. Right now the Federal Aviation Administration (FAA) is offering pilots the opportunity to secure a $500 rebate against the cost of avionics for 2020.
With this in mind, Trig Avionics is offering quick, easy and cost-effective ways to upgrade to ADS-B Out, according to the company. To qualify for the $500 rebate scheme aircraft must be:
U.S. registered
Fixed-wing
Single-engine piston
Not currently ADS-B Out equipped
The rebate covers ADS-B Out avionics that carry an FAA TSO and meet ADS-B Out rule requirements.
In addition to a Trig transponder, users need a suitable GPS Position Source and GPS antenna to be ADS-B Out equipped. Trig's TT31 and TT22 transponders are 2020 ready and have the latest TSO-C166b for ADS-B Out.
The Trig TT31 transponder provides a practical upgrade option as it uses the original antenna, wiring, encoder and BK tray (KT76A, KT76C or KT78A models).
Approved Trig Dealers now offer a unique ADS-B Express Lane Service. Pilots can replace their legacy Bendix King transponder with a "plug and play" TT31 Mode S transponder. If an existing GNS or GTN WAAS Navigator is installed and the aircraft is featured on the Trig's STC (includes 650 types) then an ADS-B Out installation can be completed in around 5 hours. This is designed to offer significant savings in installation time.
For pilots who don't have a WAAS GPS, Trig's TN70 GPS is said to be an optimal ADS-B position source; it comes in a complete kit with a TA70 certified WAAS GPS antenna. Experimental and light sport pilots are best served by Trig's TN72 GPS Position Source, according to the company. Paired with a Trig TT22 compact transponder this is a FAR 91.227 compliant 2020 solution.
Trig's ADS-B Bundle has been designed with experimental and light sport pilots in mind. The bundle includes a TT22 transponder, TN72 GPS position source and certified TA70 WAAS antenna. When the bundle is installed, as a complete solution an FAA $500 rebate application can be made. For more details on the FAA's rebate, visit www.faa.gov/nextgen/equipadsb/rebate/.