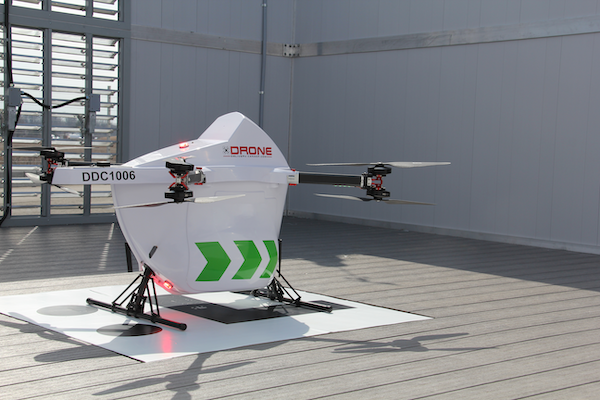 Drone Delivery Canada's (DDC) Sparrow UAS will soon begin transporting cargo to the Stellat'en First Nation, located in the Fraser Lake area of Central Northern British Columbia, Canada.
The deliveries are part of the University of British Columbia's (UBC) Remote Communities Drone Transport Initiative, according to a news release. Through the initiative, UBC is collaborating with First Nation partners to deploy drone technology to fly health care supplies into rural and remote communities during the COVID-19 pandemic.
DDC's Sparrow drone will begin defined delivery routes later this year using DroneSpot® takeoff and landing zones and other drone flight infrastructure as required.
This is the company's fourth First Nations project and the first in British Columbia.
"Based on the isolated location of our community and the needs of our residents, drone transport may enhance our access to COVID-19 testing and medication without traveling and endangering other members of our community," said Chief Robert Michell of the Stellat'en First Nation, according to the release. "The futuristic potential of this initiative is exciting. With drone technology, there is so much you can do."