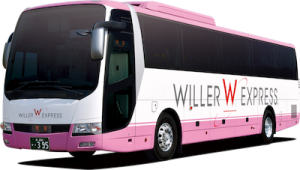 An autonomous robotaxi service is planned for Japan and markets across Southeast Asia, including Taiwan.
WILLER, one of the largest transportation operators in Japan, Taiwan and the Southeast Asia region, is collaborating with Mobileye, an Intel Company, to make it happen, according to a news release. The companies will work together on testing and deploying autonomous transportation solutions based on Mobileye's automated vehicle (AV) technology.
Testing is slated to begin on public roads in Japan in 2021, with full self-driving ride-hailing and ride-sharing mobility services planned for 2023. The companies also plan to investigate opportunities for similar services in Taiwan and other Southeast Asian markets.
"Collaboration with Mobileye is highly valuable for WILLER and a big step moving forward to realize our vision of innovating transportation services: travel anytime and anywhere by anybody," WILLER Founder and CEO Shigetaka Murase said, according to the release. "Innovation of transportation will lead to a smarter, safer and more sustainable society where people enjoy higher quality of life."
Through the partnership, Mobileye will supply autonomous vehicles that feature the company's self-driving system and WILLER will offer services adjusted to each region, ensure regulatory framework, and provide mobility services and solutions for fleet operation companies.
This project will add a new transportation mode to the existing range of transportation services. Self-driving vehicles, on-demand features and ride sharing services will, according to the release, "improve customer ride experiences and address social challenges such as traffic accidents, congestion and, especially, the shortage of drivers and the challenges resulting from Japan's aging society."