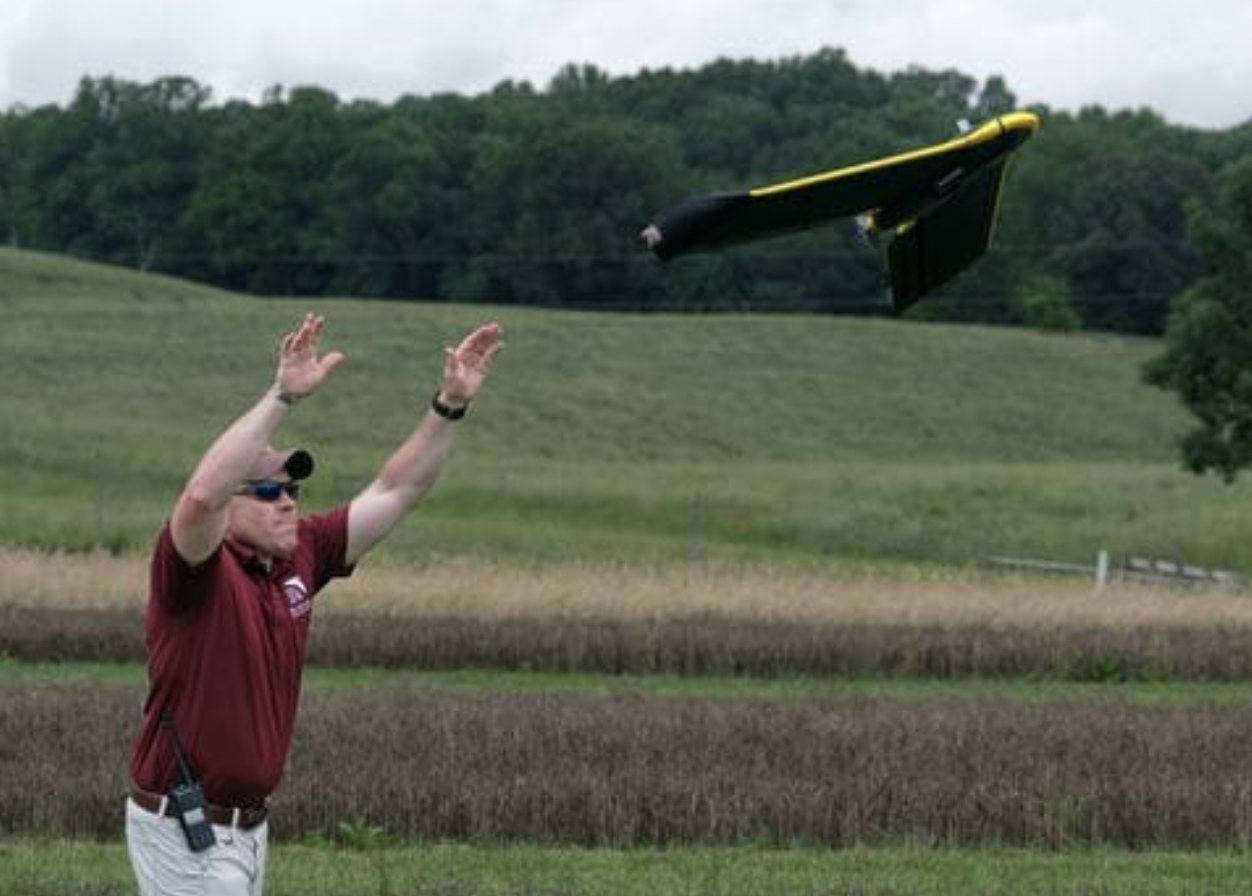 State Farm recently received a waiver from the Federal Aviation Administration (FAA) to operate unmanned aircraft systems (UAS) over people and beyond visual line of sight (BVLOS) to help evaluate hurricane damage and allocate resources in four states impacted by Hurricane Florence—marking the first time an insurance company has received such a waiver.
"State Farm needs to quickly assess damage after significant weather events," State Farm Senior Vice President Robert Yi said, according to a news release. "Drone technology provides us with the capability to quickly deploy over a catastrophe site and assess damage from the air. The data we obtain from drone flights can be used to help us determine the severity of damage. This also allows us to place our claims team on the ground and evaluate uninhabitable insured property."
The insurance company has been collaborating with the Virginia Tech Mid-Atlantic Aviation Partnership (MAAP) and is a member of its Integration Pilot Program (IPP) team. The FAA selected 10 teams to be part of the program earlier this year, and this waiver illustrates the program's "success in facilitating rapid, research-based advances in drone operations to serve communities' needs," according to the release.
Related Reading: Focus on BVLOS and Flights Over People – IPP North Dakota
The FAA waiver comes after months of research following a process pioneered by MAAP for identifying, evaluating and mitigating potential risks presented by drone operations. Through research collaboration with MAAP, State Farm determined flying the eBee fixed-wing drone from senseFly reduced the risk of damage to people and property.
The ability to fly longer distances over densely populated areas, which is what this waiver allows, will make the insurer's work easier and the claims process faster.
"This is a pivotal moment that demonstrates the value of a risk-based safety case development process," MAAP director Mark Blanks said. "Drone technology has tremendous potential to serve the public, but before we can harness that capability we need to demonstrate conclusively that ambitious operations can be done safely. This waiver, and the volume of research that backs it up, shows that this approach works."