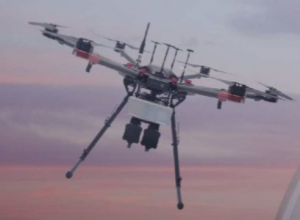 The Department of Transportation should encourage the FAA to issue its final rule of Remote Identification in accord with a stated December release date. These rules are "critical to advance the safety and security of the national airspace and maintain U.S. leadership in UAS innovation," says a September 28th letter sent to DOT Secretary Elaine Chao by the Association for Unmanned Vehicle Systems International (AUVSI), the Consumer Technology Association (CTA) and the U.S. Chamber's Technology Engagement Center (C_TEC).
The letter further calls for regulatory flexibility to match rapid UAS evolution. "Given our broad scope of stakeholders across many sectors of our economy, we understand the importance of allowing UAS technology to evolve and grow, and not to have growth hindered by prescriptive regulatory requirements. As such, we also urge the Department to support a final rule that sets performance requirements, rather that specifying particular solutions for Remote ID compliance."
The organizations voice the hope that Remote ID standards will help "pave the way for transformative uses of UAS with significant benefits for our economy and society. Additionally, establishing Remote ID standards would increase the safety and security of the airspace by allowing authorities to identify UAS in real time. Rapid adoption of Remote ID would be critical in driving public acceptance of UAS, answer legitimate security concerns raised by law enforcement and security agencies, and help pave the way for expanded and more complex operations."
Finally, the group noted the importance of Remote ID as "instrumental to the development of a UAS Traffic Management (UTM) system that works alongside our existing air traffic control system for manned aircraft.
Image courtesy of Fortem Technologies.