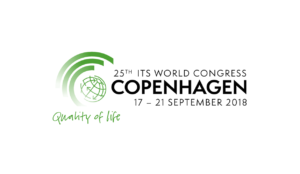 This year's Intelligent Transport Systems & Services (ITS) conference will be held in Denmark in September. ITS World Congress will take place from September 17-21 at the Bella Center in Copenhagen. The Congress Theme: "ITS – Quality of Life", supports the Copenhagen belief that intelligent transport systems are an important means to enhance people's daily lives through seamless, smart and sustainable mobility solutions.
The 2018 Congress will focus on how ITS solutions can contribute to liveability, a greener environment and lower congestion – thereby creating a higher quality of life. Copenhagen strongly believes in employing ITS Solutions and the driving ambition is to become the first carbon-neutral city by 2025.
The Congress provides a unique opportunity to:
Exchange information and network with 10,000+ stakeholders and decision makers
See the latest mobility solutions
Share experiences and lessons learned
Monitor progress and measure results of implementation and deployment
Exhibit and experience cutting-edge technologies and innovative products and services
Enter business and partnership opportunities
The Congress is designed to provide an excellent opportunity to exchange knowledge and good practice within the ITS community, and to enlarge your personal network within the industry. We look forward to learning from experts, researchers, organizations and companies about the future solutions in ITS, and how we can move to the next level.
The ITS World Congresses also provides the ideal opportunity for all stakeholders to come together, discuss and make the necessary contacts to move initiatives forward and to develop their business by exhibiting and demonstrating state-of-the art ITS solutions. The Congresses showcase the latest ITS achievements from the city and region hosting the Congress, as well as increasing awareness of ITS in the host region itself. The pillars of the Congress include the program, demonstrations, and the exhibition and partnerships.
You can follow the event on Twitter (@ITS_Congresses) using #ITSWC18.
The ITS World Congress 2018 is organized by ERTICO – ITS Europe and co-organized by ITS America and ITS Asia Pacific in partnership with the European Commission, and hosted by the city of Copenhagen.