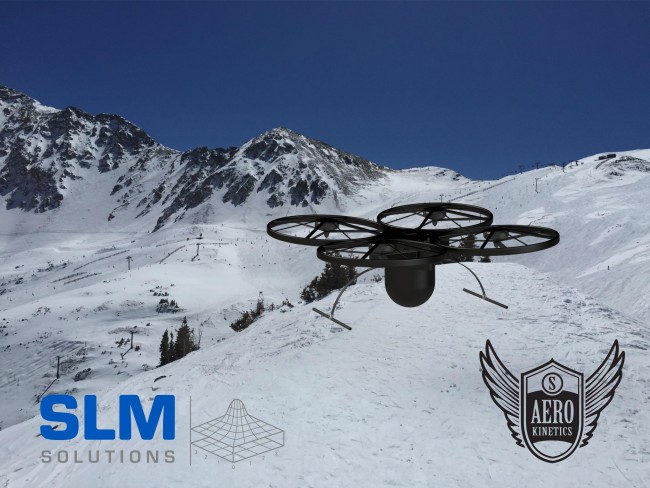 Aero Kinetics recently announced a partnership with SLM Solutions NA. This partnership will bring advanced 3D metal printing technology to the company's latest generation of multi-rotor vertical takeoff and land UAS.
Using additive technology for metal part prototypes and production enables Aero Kinetics to produce complex, fully optimized aerospace-grade component quickly, according to a news release.
"We are thrilled to have SLM on board with our program," said W. Hulsey Smith, Chief Executive Officer of Aero Kinetics, according to the release. "The safety, speed and quality of SLM's machines are well suited to produce ultra-lightweight structural components for unmanned aircraft. When coupled with Aero Kinetics' subject matter expertise in design for additive metal manufacturing, we will reduce weight in our critical structural components."
For more information visit aerokinetics.com or slm-solutions.us.