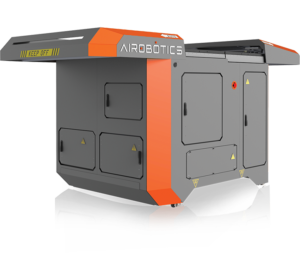 Airobotics, producer of fully automated industrial drones, was honored as one of Israel's top 10 Most Innovative Companies by Fast Company. Apple, Netflix, Tencent, Square and Amazon are among the companies achieving worldwide recognition in the magazine's rankings.
Airobotics was awarded an Edison Award in 2017 and granted the world's first regulatory certification to perform fully automated drone flights without a human pilot by the Israeli Civil Aviation Authority in March in the same year. The firm developed the first fully automated end-to-end drone solution and reduces risks and costs associated with drone operations while improving efficiency and increasing safety.
The company will be exhibiting at AUVSI XPONENTIAL 2018, May 1-3 in Denver, Colorado, and will be located at booth #604.  Efrat Fenigson, VP Marketing of Airobotics, is a panelist on the "Women and Diversity in Robotics" session, which will take place on May 1st at 3:15 pm in room 301/302.
For information on AUVSI XPONENTIAL, check out the Inside GNSS/Inside Unmanned Systems' Official Show Navigator here.
By Minghe Hu, Inside Unmanned Systems Correspondent