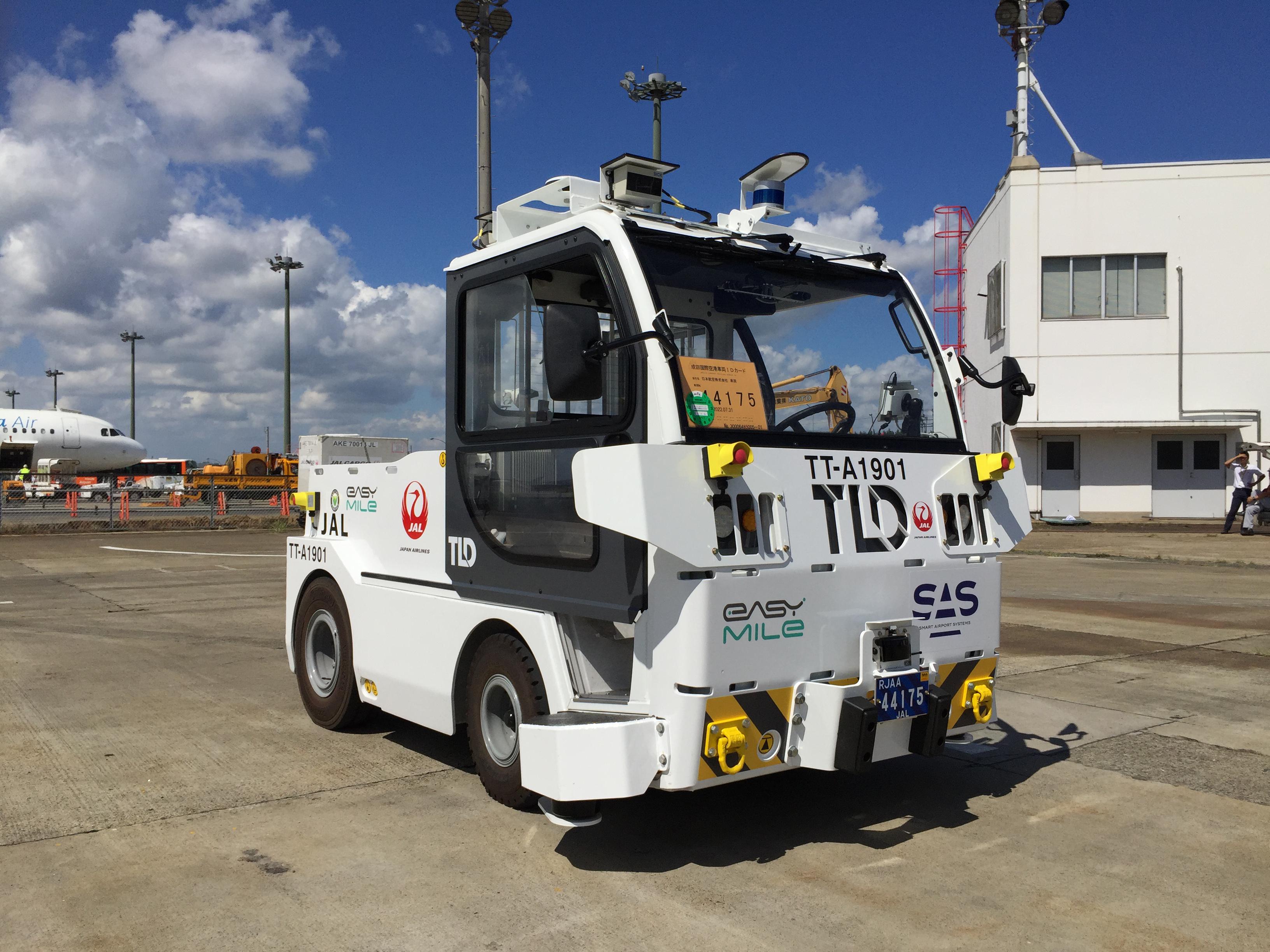 Air cargo and checked baggage will be transported via autonomous towing tractors as part of a pilot program at Narita International Airport Corporation (NAA) in Japan. 
NAA is working with Japan Airlines (JAL) for this trial, which is based on an offer from the Ministry of Land, Infrastructure, Transport, and Tourism to operate autonomous towing tractors within restricted areas at the airport, according to a news release. 
The TractEasy autonomous two tractor from EasyMile will be used for the trial, which will run from October 31 to March 31 in terminal 2, on vehicle roads and airplane parking areas near satellite terminals. These areas are typically congested with airplanes, vehicles, and airport staff.
The number of people traveling to Japan has increased, but the working age population is declining—leading to a labor shortage, according to the release. Advanced technologies like these autonomous towing tractors are being used to improve productivity at the airport.