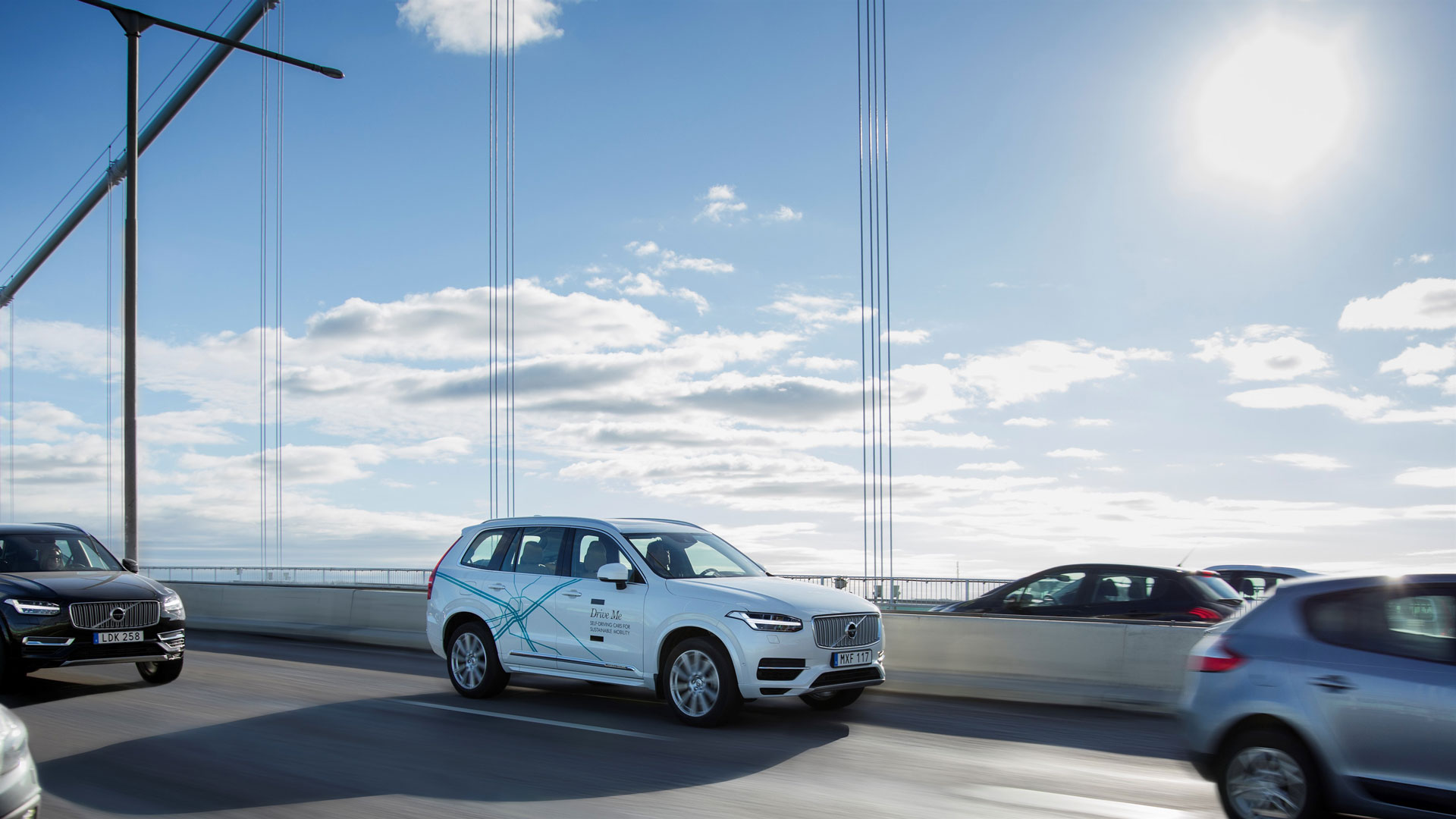 At least one industry group is happy with President-Elect Donald Trump's nomination of Elaine Chao for Transportation Secretary. The Self-Driving Coalition for Safer Streets, made up of Ford, Google, Lyft, Uber, and Volvo Cars, view the nomination in a positive light.
"We congratulate Elaine Chao on her nomination as Secretary of Transportation, and we welcome the opportunity to work with her on bringing the safety and mobility benefits of fully self-driving vehicles to America's roads and highways," said David Strickland, the group's general counsel.
While the industry group, which works with regulators and lawmakers, may be pleased with Chao's nomination, there is no word about how she would regulate the nascent autonomous vehicle technology and rollout. Chao, who was labor secretary under President George W. Bush and wife of Senate Majority Leader Mitch McConnell, may be skeptical of new safety regulations, according to some press reports. The Self-Driving Coalition for Safer Streets, founded in April, has been a vocal advocate of autonomous vehicles.
Recently, the group submitted in response to the National Highway Traffic Safety Administration's (NHTSA) guidance for the operation of autonomous vehicles. "The Coalition's foremost priority is the safe development and deployment of fully-self driving vehicles," Strickland said. "We support the development of a single national framework and urge NHTSA to discourage state and local policymakers from pursuing their own rules and contributing to an inconsistent patchwork of regulations."
Strickland, NHTSA administrator from 2010-2014, issued the first-ever automated vehicle policy and served as a leader in the campaign to fight impaired and distracted driving, the organization said.
Apple Confirms Interest in Autonomous Vehicles
Apple has been tight-lipped about its involvement in autonomous vehicle development—until it made comments on proposed Federal Automated Vehicle Policy. However, in a recent letter to the head of the NHTSA, Apple's Steve Kenner, director of product integrity, said the company is investing heavily in machine learning and automation, including for transportation. While the letter did not offer specific areas Apple will be working in, it did promote autonomous vehicles technology as a way to prevent millions of car crashes and thousands of fatalities each year.
The company said that the industry should share data to help improve autonomous vehicle's development and rollout.  "By sharing data, the industry will build a more comprehensive dataset than any one company could create alone. This will allow everyone in the industry to design systems to better detect and respond to the broadest set of nominal and edge-case scenarios," the letter said.
"Apple looks forward to collaborating with other stakeholders to define the specific data that should be shared."
Other Apple Recommendations were:
• That NHTSA and the industry explore Computer Aided Engineering analysis and other simulation methods, such as Human Body Models, as viable means to validate crashworthiness where traditional physical test methods may be limited;
• That companies employ a range of hazard and threat analysis methods to identify and mitigate potential safety and cybersecurity issues early in development and as technologies evolve
• That the Federal Government maintains sole authority over the safety of motor vehicles and motor vehicle equipment—including automated driving systems—and that states adopt NHTSA's Model State Policy to avoid policy proliferation and inconsistencies that may prevent or delay deployment.
In other Autonomous Vehicle News:
TechCrunch reported that Ford plans to begin testing self-driving vehicles in Europe next year. The tests will be in advance of the company's previously announced plans to roll out an autonomous car for U.S. ride-sharing fleets in 2021. According to TechCrunch, Ford it will be begin testing autonomous cars at its United Kingdom-based Engineering Center in Essex.
Additional testing will occur at its Research and Advanced Engineering facilities in Aachen and Cologne, Germany. Meanwhile, in Canada, the Government of Ontario has announced it will test autonomous vehicles on highways.  The pilot program will include three research teams that will use a Lincoln MKZ and a Mercedes Sprinter van for automated driving. A new report from Juniper Research says the annual production of self-driving cars will reach 14.5 million by 2025, which will dramatically rise from the few thousand available in 2020.
The new report, "Autonomous Vehicles & ADAS: Adoption, Regulation & Business Models 2016-2025," says that adoption of self-driving cars will be driven by environmental pressures, rapid technology advances, and stringent vehicle safety specifications.