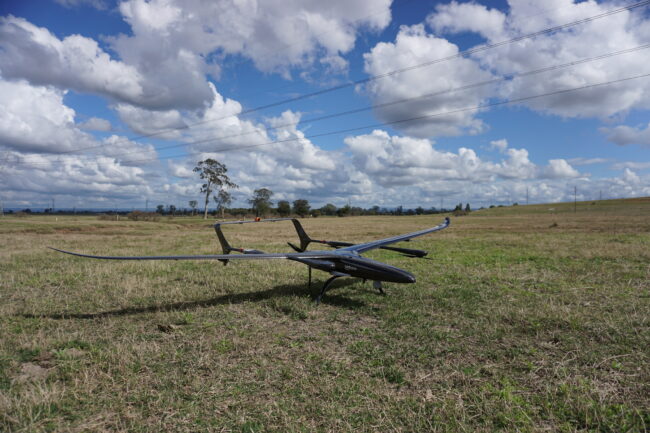 SYDNEY—Australian drone manufacturer and solutions provider Carbonix has obtained approval for flights beyond visual line of sight in Riverstone, Greater Sydney, using its Australian-built, vertical takeoff and landing aircraft in the 25 kilogram category. 
The approval from Australia's Civil Aviation Safety Authority is one of the first given to a long-range aerial data capture aircraft, paving the way for Carbonix to complete BVLOS testing and missions with sophisticated payloads including surveying LiDar scanners and photogrammetry cameras. 
Under the new approval, Carbonix aircraft are cleared to fly inside airspace controlled by the Royal Australian Air Force Richmond base, with collaboration and coordination from the RAAF. 
Initially, Carbonix will be using the airspace to unlock the full capabilities of its Volanti aircraft, including its 160 kilometer range and the strength of its remote communication links and pre-programmed emergency actions.  
"This is an exciting milestone for Carbonix. It's the culmination of years of testing and precision engineering validating the risk profile of our aircraft and our procedures," said company CEO Philip van der Burg. 
"BVLOS is the last element of unlocking disruptive aerial data capture that will shed our reliance on more hazardous and less environmentally friendly helicopter fleets. Having approval to carry out missions with our aircraft and procedures means we can unlock the full capabilities of our solutions and continue to develop world class UAV systems."
The approval follows a strong 2022 for the company, which scaled up production after inking a deal with aerospace manufacturer Quickstep, as well as partnering with a range of organizations to support their aerial surveying programs, including SA Power Networks, the ACT Rural Fire Service and geo-data specialist Fugro.
Operations are scheduled to begin this month.