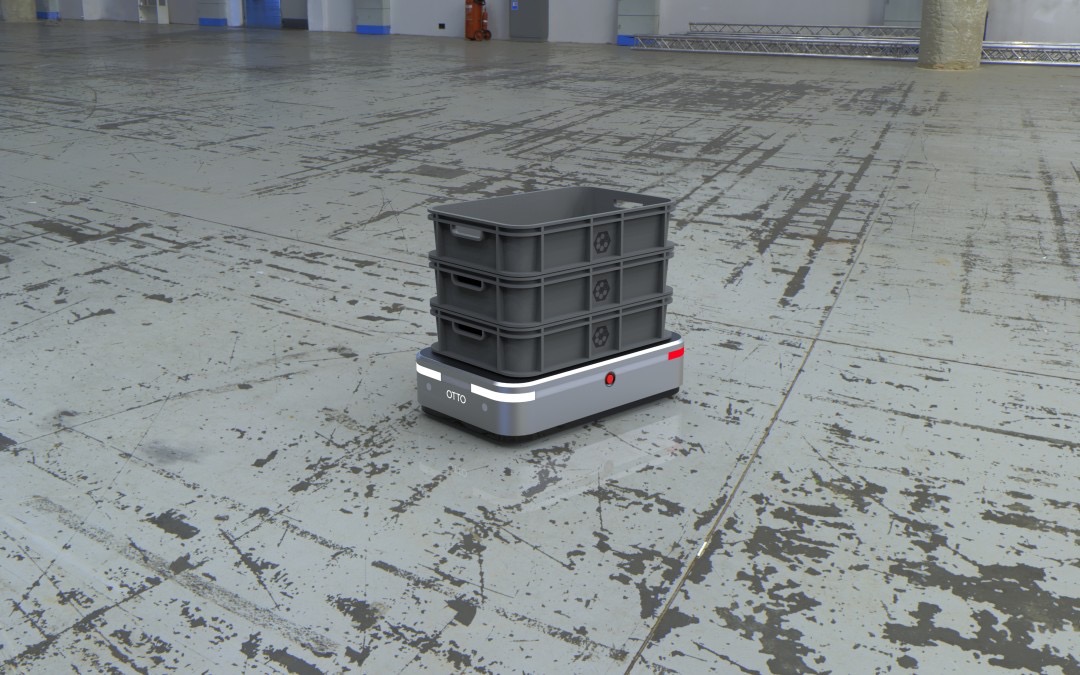 Clearpath Robotics recently released the OTTO 100, a self-driving vehicle designed for autonomous light-load material transport in factories and warehouses.
The OTTO 100 can transport material in increasingly congested industrial operations without relying on external infrastructure for navigation, according to a news release. Traditional material handling systems require expensive and rigid infrastructure changes, can't adapt to changing environments and aren't safe for collaboration with warehouse personnel.
The vehicle uses Clearpath's self-driving OS to transport up to 220lb loads at speeds up to 4.5 mph. OTTO 100 also can safely track along optimal paths, avoiding collisions. It can be configured with a lift, bin carrier or cart and integrates directly with ERPs via the OTTO enterprise fleet management system.
The OTTO line of self-driving vehicles also includes the OTTO 1500 for heavy-load material transport.
"The OTTO 100 takes the high quality and reliability of the OTTO 1500 and puts those advanced capabilities into a smaller form factor," Clearpath Chief Executive Officer Matt Rendall said, according to the release. "This enables new self-driving services in distribution, e-commerce and manufacturing."
For more information visit clearpathrobotics.com/otto-100.