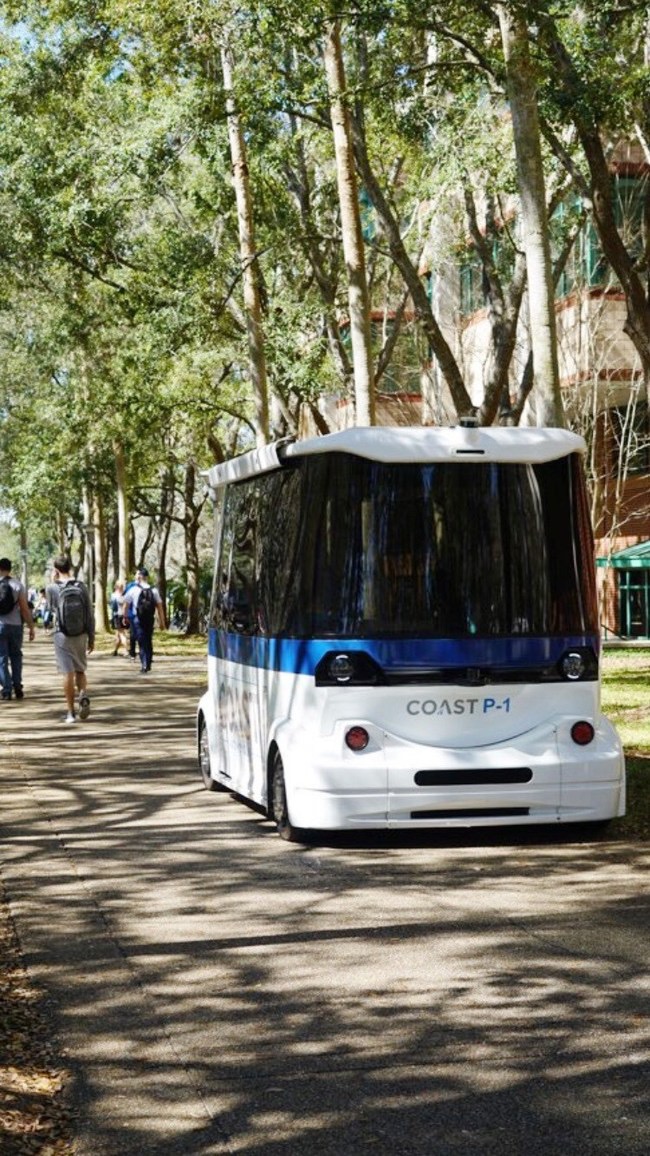 Soon, Saint Leo University students and faculty members will have a new transportation option on campus.
The Catholic university, which is located near Tampa, Florida,recently signed a Memorandum of Understanding with Coast Autonomous "to develop a plan for implementing an autonomous system to augment existing campus transportation," according to a news release.
The university and company will work together to identify routes. They also will run simulations to determine if a shuttle or self-driving golf cart would best meet their needs, as well as how many vehicles should be deployed to provide the best service.
COAST also plans to look at offering on-campus deliveries and other services.
"Our strategic plan, called 'Renaissance 2021', charges us to grow the university, strengthen its culture, and transform the educational experience to better serve the needs of students," Saint Leo University President Dr. Jeffrey D. Senese said, according to the release. "Introducing innovative technologies, such as those offered by COAST, fits with this vision perfectly. The COAST vehicles will enhance the campus community with greater safety, accessibility and convenience. We are eager to work with the COAST team to prepare a detailed plan and launch Saint Leo's autonomous transportation system as soon as possible."