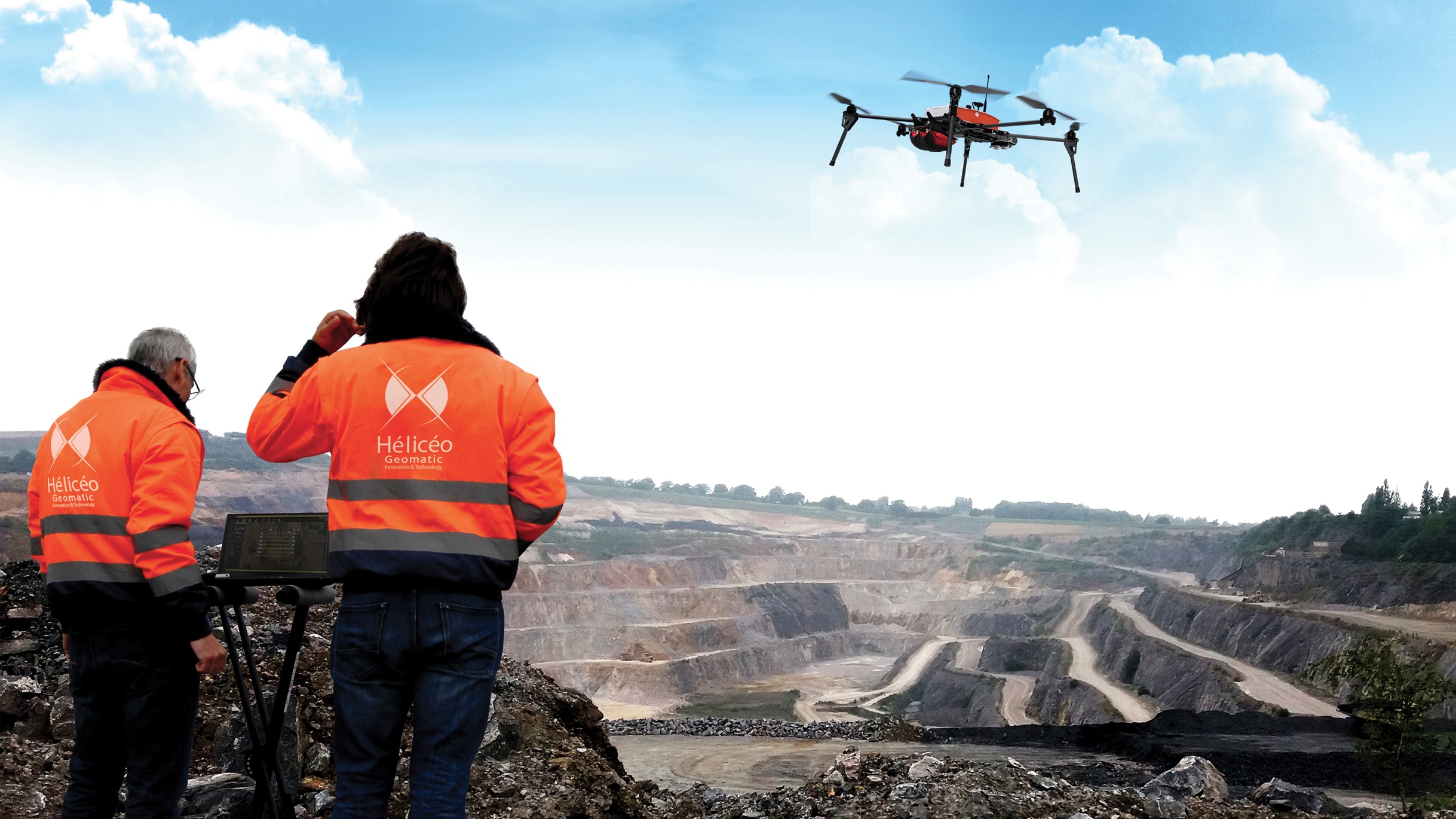 Specialized in geomatics, aerial photogrammetry, and 3-D geo-referenced land and bathymetry mapping, Nantes-based Heliceo aims to design, produce and distribute complete end-to-end solutions for a number of application domains. Its product line includes fully automated, vertical take-off and landing (VTOL) airplanes, multirotor drones and unmanned catamarans as well as terrestrial photogrammetry solutions.
All of Heliceo's systems work with the company's cost-reducing DroneBox RTK, a nifty one-of-a-kind modular 'plug-and-play' unit—a box that pops into and out of any of the company's various unmanned vehicles and more conventional hand-held solutions.
The DroneBox incorporates a GNSS geodetic map, telemetry, communication, archiving, autopilot, flight controller and avionics, and can be custom-fitted depending on mission requirements.
Heliceo also offers a full line of services, training and access to the photogrammetric chain required to process topographic data.
Heliceo's CEO Jean-François Baudet spoke to Inside Unmanned Systems from the company's new offices in San Francisco, where staff have been settling in since last December.
"We are moving into North America because of the size of the market," Baudet said. "It is a very concrete opportunity, with 12,000 quarries, 2,000 open pit mines and hundreds of thousands of construction sites all over the country. It is also the number one market in the world in terms of drone technologies."
Breaking Free
The unveiling of the new FAA Part 107 regulation last year has been accompanied by a raft of overseas drone-related companies joining the U.S. and North American marketplace. The early promise of Europe in terms of commercial drone operations, with some countries allowing certain kinds of activities as long ago as 2012, has now given way to the more typical European bureaucratic wrangling and delays.
There is no overarching European framework and there is not likely to be one in the near future, with the EU embroiled in a regulatory process that will go on for years, a process which, for many, is difficult to understand or even characterize.
Meanwhile, the rest of the world is looking ahead, and for many that means America. In an earlier interview, Guillaume Schavann of Heliceo's marketing department told IUS, "Europe is just not ready for us. The EU regulation problem is slowing everything down and that's why you are seeing European companies like Heliceo moving to the U.S."
"Europe is now tightening regulations in order to avoid abuses," Baudet said, "while the U.S. is in a process of simplification of procedures for flying a UAV in the course of a commercial activity and the reduction of waiting times for receiving the corresponding flight authorizations. The U.S. market regulation makes it easier for professionals to fly."
Baudet said he believes global international regulations will ultimately fall into line, simplifying the sale of civil professional drones and drone services everywhere. But until that day comes, negotiating the ins and outs of localized regulations will continue to be a necessity for companies like Heliceo.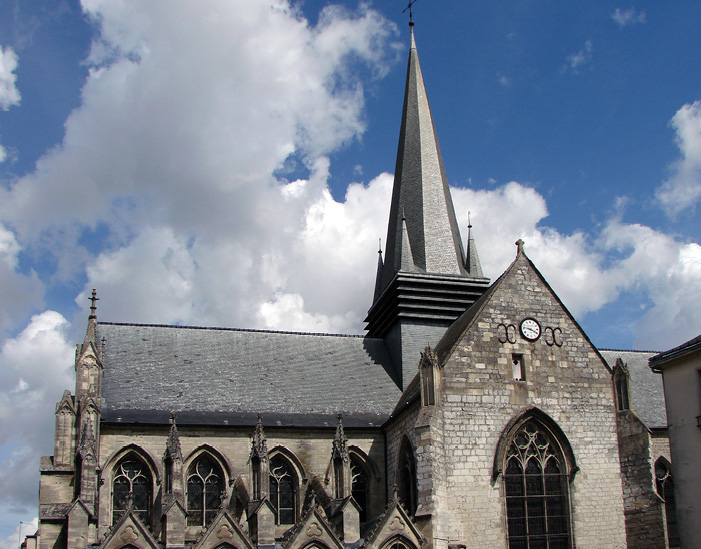 Serious Business
Baudet said moving into the U.S. market was a strategic decision for his company. "We thought about it for a long time, but timing is the key, so we had to look carefully at the market. We attended all the right trade shows, we met FAA representatives and business partners. Heliceo Inc. [in San Francisco] will soon become our biggest office and we plan to hire more than 100 people over the coming years.
"We really want to build our production workshops on U.S. soil," Baudet said, "in order to be more reactive and adapt our technology to American surveyors and topographers."
But having an office in the U.S. is also very important to the company in terms of its wider international development goals, allowing it to more easily access growing Latin American and Asian markets.
With its strong French roots, Baudet said, Heliceo will maintain its office in Nantes as a European business headquarters, training and knowledge center. "Ultimately our presence in the U.S. will become our main activity with bigger offices and warehouses," Baudet said.
And, he added, the company has already identified several potential allies in the U.S., including Trimble, Pix4D or even ESRI. "We are in contact with numerous American pure market players but it is too soon to talk about partnerships now," Baudet said.
European Know-How
Heliceo believes its substantial experience in continental Europe will put it a step ahead of competition in the U.S., particularly in the areas of topographical survey and mapping, but the potential applications for its innovative modular approach in a field that is still in its infancy would seem limited only by one's imagination.
In a recent project, Heliceo's drone-based photogrammetry helped fellow French company SELARL HOUDRY carry out the full 3-D mapping of the spectacular Gothic Basilica of Notre-Dame de Liesse, built in the 13th and 14th centuries.
Led by Benoit Houdry, SELARL HOUDRY is a Soissons-based surveying and geomatics company. "I chose Heliceo because they develop drones especially dedicated to my activities, which require rigor and precision," Houdry said. "These aren't just audiovisual drones that have been modified or adapted to photogrammetry. The flight qualities are right and the installed equipment gives us the right level of resolution."
Houdry said he first came across Heliceo at a surveyors congress in 2014 in Montpellier. Further contacts followed and by 2016 they were working together on the Liesse Basilica project.
The technical setup included a Heliceo Fox6 multirotor drone equipped with a ProMark SP80 GNSS module and Sony Alpha 6000 Camera.
With just two people working the mission on-site, the Fox6 crisscrossed a wide area from an altitude of 80 meters above the basilica, travelling at five meters per second. A second drone, a DJI Phantom 2 with GoPro Hero3+ Black Edition, was also used for one circular flight around the monument.
"The Basilica is situated in a tight urban environment," Houdry explained, "so for safety reasons, we used the lesser-performing Phantom 2 to get details in certain areas where there was very little space between the Basilica and the neighboring buildings."
The entire mission took just two hours to perform, including the installation of ground control points. The crew also scanned the Basilica interior using a Leica P20 3-D Scanner. All of the processing took a day and a half using Autocad Map and Leica CloudWorx software, to achieve a resolution down to 5 mm.
Houdry said drone-based photogrammetry was the only way to do the job, because the size of the building and the distances involved would not have allowed the survey to be carried out by terrestrial methods such as tacheometry.
"This technique was better than classical acquisition methods," he said, "for one thing because it is exhaustive; unlike with a tacheometer where the operator chooses what he measures, with photogrammetry, everything in the picture is measurable. So there's not much chance of forgetting something and having to return to the site."
Another advantage, Houdry said, is speed: "We did the job in a third of the time it would have taken us to do it with a tacheometer."
Houdry and company subsequently applied the same methodology to another assignment involving the 3-D modeling of an abandoned industrial property, as part of a building information modeling (BIM) project. Again they used the Leica P20 for interior scanning and the Fox 6 for exterior photogrammetry. The entire property was then modeled using Revit architecture software.
Houdry said other obvious applications involve working in places where people just can't go, such as inspecting dam faces or the undersides of bridges.
Putting the benefits of this kind of technology into monetary terms is not straightforward, Houdry said, but in general time saved comes out to at least 50% compared to more conventional tacheometry. And, he said, "Concerning return on investment (ROI), we earn between 20% and 30% more in terms of margin compared to old methods."
Houdry said he is eager to try more of Heliceo's products and is very interested in particular in seeing what he could do with a LiDAR-equipped Fox6.
Bringing it Home
Back in San Francisco, Jean-François Baudet boasted, "Our drone product range is wide with both multirotors and VTOL planes, and we have developed a bathymetric boat drone and a terrestrial mapping tool. All our products work with our DroneBox concept, unique in the world, equipped with RTK GNSS system."
In America, as in Europe, he said, Heliceo is looking forward to bigger and better opportunities for development. "It will require significant investment and the company is ready to put several million dollars into the building of assembly plants on American soil, and we will recruit technicians and engineers, salespeople, GIS specialists and trainers."