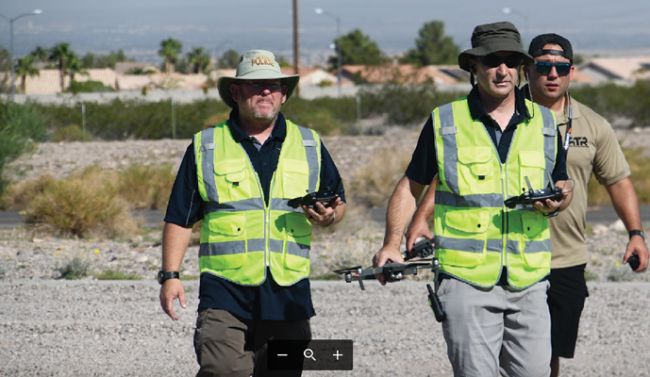 "I can do a Peruvian mine security program, which I did a couple of weeks ago. I literally put the phone down, and the next thing I'm in Saudi Arabia, doing something there."
Dean Attridge was talking about his work as VP of Solutions Engineering for Volatus Aerospace. He's been in that post only since December, but he's brought more than three decades of flight experience with him. In the British military, he piloted everything from helicopters to Reapers. "I've got about 3,000 hours in MQ-9 BVLOS," he said, modestly but significantly.
Also drawing on six years or so of civilian drone work, Attridge seeks to build complex UAS programs. For our conversation about security applications, he offered insights on public safety and site security, stressing how UAS can yield efficiency and safety—and how Volatus software and partnerships provide solutions within those spaces.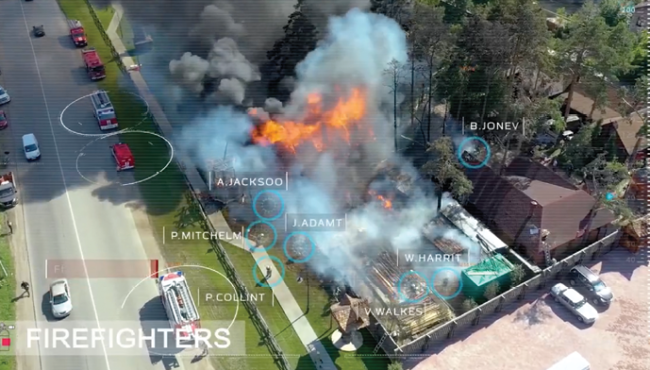 Now a U.S. citizen living in West Palm Beach, Attridge's own shift from helicopters to unmanned vehicles mirrors that of Volatus. Around since 1984, Volatus initially had a manned aircraft focus. That changed: "We were a spinoff into the unmanned systems space and then did a reverse takeover of the business," Attridge explained.
Today, the firm, which is based just outside Toronto, specializes in inspection, imaging and data capture services across industries. "We're a systems integrator, primarily," Attridge said. "But we're also a service provider, a solutions provider."
He smiled: "I get all the complicated customers."
Public Safety and First Responders
Attridge's own entry into civilian UAS employment came via security: in 2016, after exiting the U.K. military, his first job with a start-up found him working with an influential Florida sheriff who wanted to use drones for interdiction. "I was a direct hire because of that contract to get the sheriff's office flying BVLOS out to sea, which we achieved. We got the first federal waiver for a non-federal agency back in 2017. That program is actually growing." Now, Volatus runs public safety training from Canada to South America.
Attridge summarized the success of the public safety departments' drone-as-first-responder programs: "it's quicker, more efficient. People are going to get results, and it saves tax dollars at the end of the day."
Attridge also cited "a big impact on public safety people forget about. "An aerial view of overall situational awareness at an incident holds people accountable, whether they're in uniform or committing an offense."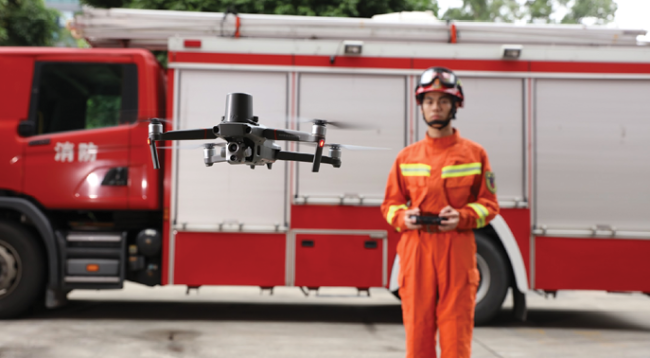 There's also the firefighting front. "If you're a firefighter, it's safety," Attridge said. "You've got an overall view; the mission commander is aware of where appliances are, where firefighters are, on one screen. As the situation changes, he's got his live overhead video feed.
"It will save lives."
Attridge envisions strategic impact beyond developments in public safety. "I'm a strong believer that public safety is going to lead us to BVLOS. They're really pushing the envelope, and the FAA is hanging on the tails of that, because we're learning so much. It's fantastic. Why not?"
Site Security
Attridge cited a trend toward drones in a nest. "Rail yards, substations, all of those remote places that are awkward to get to, have high theft rates. There's a whole raft of savings that could be made with driving time, the liability of people walking around in dark places. The same guy now is in an office. Clicking on a button, that drone takes off, he patrols or he reacts to an alarm or an incident, and he's got a live video feed. Then you make the decision."
Attridge also noted security efforts inside unoccupied buildings. "Reconnaissance by person is extremely risky. I know; I used to do it for a living. Reconnaissance by drone is the replacement for that. Why go into a building where you have a product like BRINC Lemur [an indoor tactical drone]? We see time and time again the impact and the potential to save lives.
"It can be a small little drone flying around inside, giving you a roaming camera instead of 1,000 cameras feeding 1,000 feeds."
Volatus Solutions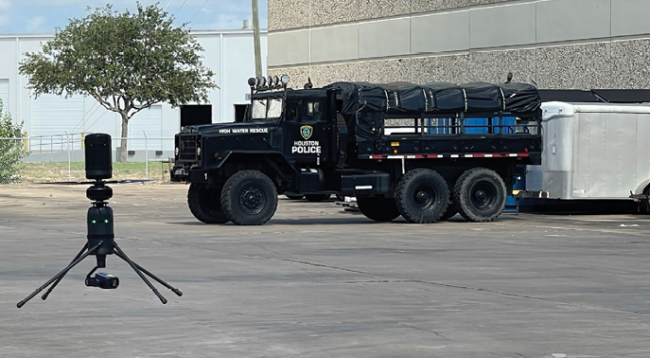 Volatus uses and interacts with drones from various manufacturers. "Ascent AeroSystems has the Spirit drone, which is very modular, and we're developing modules because we have customers that want a drone that does a specific function." And shortly after we spoke, Volatus became a strategic partner with manufacturer AIR to strengthen its position in eVTOL infrastructure and charging. Volatus also is emphasizing its forthcoming Nautilus BVLOS super-sized autonomous cargo drone, which is slated to fly 1,000 miles to deliver up to 8,500 pounds of container payload to remote areas.
For our security chat, Attridge enthused about remote flight-control software and RPAS—remote piloted aircraft systems, involving remote aircraft, piloting stations, command and control links, and other flight operations elements. "We see that as the way forward," he said. "You can have one pilot who has access to 10 different drones set in 10 different boxes on 10 different sites. He can click on one and fly for 5 minutes. An alarm goes off, he grabs that drone, pops it out of the box, flies around, sees why the alarm went off, puts it back into his box."
Attridge specifically cited Volatus' Aerieport Drone Nesting Station. "It was designed specifically for really remote, austere conditions like oil derricks in the middle of Canada and winter. People tend to steal from those places—they're in the middle of nowhere. The sites need daily environmental and safety inspections, so we're enabling the security guard and the engineer to have access. The drone is set there, ready to go. The engineer needs to do an inspection, he clicks on it, takes control, flies it. It's literally by clicking.
"We're trying to build a box," he concluded, "that will take any drone they want to. Drones change every year, every six months. We want to future-proof it."
All photos courtesy of Volatus Aerospace.