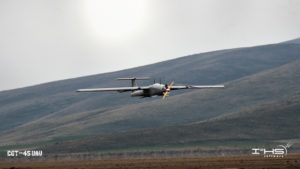 3W-International GmbH is expanding its own direct sales structure in North America. Constantin Diehl, president of Clusters UAS Colorado since 2013, has been hired to support sales project management and marketing in North America and serve as a direct contact person for North American customers.
Diehl brings his professional experience with the region's UAS scene to this important new position, said Karsten Schudt, managing director of 3W-International GmbH. As the last remaining German 2-stroke combustion-engine manufacturer in the UAS industry, the company greatly values the communication with its North American customers, and many customer projects require strong sales-oriented project management.
3W-International GmbH is attending AUVSI XPONENTIAL 2018 and the company's booth is #2210.
For more information on XPONENTIAL, check out the Inside GNSS/Inside Unmanned Systems' Official Show Navigator here.
By Xin Liu, Inside Unmanned Systems Correspondent