Enhanced White Paper evaluation has been completed for the Future Tactical UAS.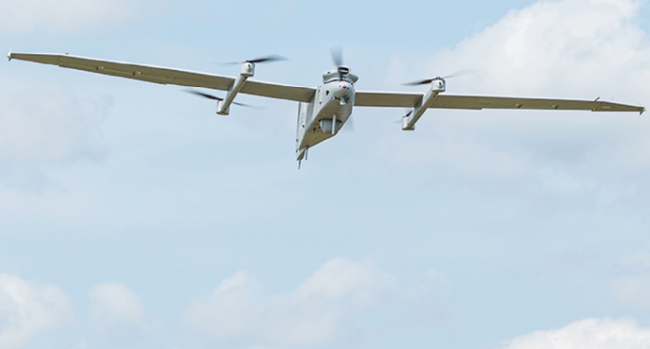 The long quest to replace the RQ-7 Shadow as the Army's Future Tactical UAS (FTUAS) continues. Both the Army and, especially, potential suppliers are largely keeping their own counsel while the service evaluates candidates during the current "Increment 2" phase. The stakes are high: The awardee will receive a multimillion dollar contract to provide the Army's next-generation tactical drone, one that can provide ISR excellence and save the lives of its frontline users.
"Increment 2 will begin the rapid prototyping effort with a robust competition of select vendors who responded to the request for enhanced white papers," the Army's Future Vertical Lift—Army Futures Command (FVL-CFT) shared. "The government has completed its Enhanced White Paper (EWP) evaluation from a highly competitive pool of industry offerors. We expect to award in second quarter FY23."
Back to the Future
Retracing the FTUAS program's history can help to understand what the Army seeks for FTUAS.
The process began in 2018, after a determination that Textron's Shadow, while valuable in its time, was becoming too cumbersome, noisy and inflexible for the modern battlefield. Its replacement would be a VTOL, runway-independent, quiet and easily transportable vehicle capable of providing "on the move reconnaissance, surveillance and target acquisition capabilities." Six hours of endurance and operating out to 100 kilometers are specified.
Testing and head-to-head competition under the previous Increment 1's parameters lasted into 2022, when, in August, AeroVironment's JUMP® 20 was awarded an $8 million contact. A single Army Brigade Combat Team (BCT)—the unit type that has fielded potential Shadow successors—is testing six of AeroVironment's fixed wing, long endurance drones, along with ground data terminals and ground control stations, to secure additional evaluation and experience.
Throughout the process, Army spokespersons have stressed that being chosen for Increment 1 would not necessarily lead to winning Increment 2. "INC 2 is a separate competitive acquisition," the Army said when Increment 1's selection was announced. Increment 2 candidates did not even have to be involved with Increment 1.
Into Increment 2
Increment 2 filers have detailed how their candidates can meet and/or exceed various criteria. Increment 1 set still-in-force standards for criteria such as ISR capability, endurance, runway independence and multi-mission flexibility. MOSA—a Modular Open Systems Approach—became a key aspect, with requirements for EO/IR, laser designator and range finder, data links and encryption.
"MOSA enables the end user to tailor the payload to the mission and keep industry innovating and competing," the FVL-CFT spokesperson explained. "No addition or refinement" has been required, at least for now.
That said, the Army is not standing pat. "FTUAS Increment 2 builds on the capabilities in Increment 1 and incorporates Scalable Control interface, enhances sensor functionality and boosts interoperability."
While the Army would not be specific, it has learned from a roster of experiences: its EDGE 22 (Experimental Demonstration Gateway Event ) ALE (air-launched effects) and Project Convergence gatherings—and, of course, the war in Ukraine.
The Army's bottom line: "FTUAS INC 2 is about more than just providing ISR to the warfighter. It provides a generational change regarding how a Group 3 UAS is employed at the tactical level."