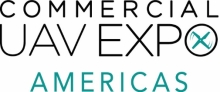 On Wednesday, June 27, Commercial UAV Expo will offer an opportunity for commercial drone operators to tune in and learn how regulatory considerations are impacting industries across the United States. Industry thought leaders Lisa Ellman, Co-Executive Director of Commercial Drone Alliance and Partner at Hogan Lovells, and Gretchen West, Co-Executive Director of Commercial Drone Alliance and Senior Advisor at Hogan Lovells, will join Jeremiah Karpowicz to discuss and detail what businesses need to be thinking about in the present and consider for the future when it comes to how they're adopting drone technology. The free webinar will be taking place from 4:00 – 5:00 pm ET.
Ellman chairs the Unmanned Aircraft Systems (UAS) practice group at the global law firm Hogan Lovells, a group dedicated to helping businesses succeed in the dynamic drone marketplace. She co-founded and co-leads the Commercial Drone Alliance, an independent 501c6 non-profit lead by key figures of the commercial drone industry. She is widely recognized as one of the "world's foremost authorities on drone and law." Throughout her career her focus has been on expanding the commercial drone industry.
West has served the unmanned systems industry for more than a decade and is an industry-leading advocate for commercial robotics. She is currently a Senior Advisor with the UAS practice group for Hogan Lovells, where she focuses on innovation and technology to help clients navigate business and market entry strategies, find value-added capabilities to ensure successful operations, and understand the regulatory environment and associated challenges. She is also the Co-Executive Director of the Commercial Drone Alliance.
Both Ellman and West are founding members of Women of Commercial Drones, which is dedicated to supporting women interested in careers in drones and technology and fostering younger generations of women and girls to become active in STEM.
"Regulation is still top of mind for the companies that are looking to operate beyond Part 107," said Ellman in a Commercial UAV EXPO press release on June 19. "We have a long way to go when it comes to future rulemakings that enable expanded operations, but there's a lot that can be done right now, which we look forward to discussing during this webinar."
West added, "In certain industries, Part 107 enabled the types of operations that are needed, but there are other industries where they really need to operate at night or fly over people or BVLOS, and those operations are restricted by Part 107. That's why making people aware of these topics early so they can adapt their own business models to accommodate the future of this technology is really important."
Full info on this free webinar and registration is available here.
Commercial UAV Expo will take place October 1-3 at the Westgate Hotel in Las Vegas. During the three-day event, attendees will hear from Ellman and West as well as Keynote Speakers Daniel Elwell of the FAA and DJI's Michael Perry.  Other industry expert speakers will represent CNN, California Department of Transportation, North Carolina Department of Transportation, Los Angeles Fire Department, US Bureau of Reclamation, US Department of the Interior, San Diego Homeland Security, AT&T, Menlo Park Fire District, Queens University, Renton Police Department and many more. Commercial UAV Expo will also offer multiple keynote presentations, six plenary sessions, eight deep dive vertical industry workshops and Exhibitor Education Theaters as well as robust exhibit hall and several networking events.