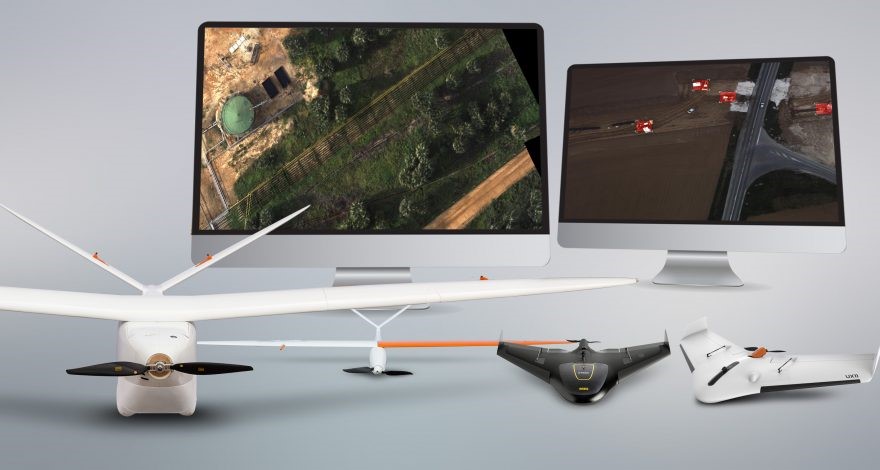 Delair recently entered into an expanded agreement with Frontier Precision to grow its commercial drone sales and service in the U.S.
Through the agreement, Frontier Precision will operate Delair's first service centers in the U.S., as well as expand their representation of the Delair product line to include all of the company's products, according to a news release.
The service centers will be located in Bismarck, ND; Minneapolis, MN; Denver, CO; Anchorage, AK; and Honolulu, HI. They will offer certified repair and maintenance services, as well as online and phone support to Delair customers.
Frontier Precision will also represent the complete line of Delair products, including the new DT26X LiDAR UAS. This drone, introduced earlier this year, combines LiDAR sensing with a RGB camera on one platform.
"Frontier Precision has distinguished itself as a highly reliable and service-oriented supplier to commercial drone users in a wide range of industries," said Benjamin Benharrosh, head of Delair's North American operations, according to the release. "Their expertise and professionalism are great assets for us as we expand further intro the U.S. market and continue to advance how UAVs can be used to improve business efficiencies through aerial-based data collection and analysis."
Frontier Precision represents the Delair product line in North Dakota, South Dakota, Minnesota, Colorado, Alaska, Montana, Idaho, Hawaii, Wyoming, Utah, Oregon, and Washington. It provides comprehensive repair and maintenance services with the latest calibration and alignment tools, along with certified training for Delair products.
"Delair has a leading-edge product line that is both diverse and capable of meeting the most demanding needs of any number of applications, use cases, mission complexity or environmental challenges. Their range of sensing, imaging and connectivity options, combined with integrated analytics capabilities, provide a flexible and powerful portfolio for us to address our customers' requirements," said Dennis Kemmesat, CEO and President at Frontier Precision, according to the release. "We have a track record of successful sales and deployment of Delair products across our customer base and we look forward to providing an even greater level of service and support as their first service center partner in the U.S."