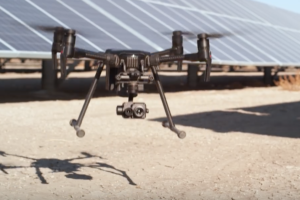 Civilian drone leader DJI is integrating FLIR's thermal imaging sensor technology into its new, dual-sensor DJI Zenmuse XT2 commercial drone camera, offering improved public safety and industrial applications.
The gimbal-stabilized unit includes a high-definition 4K color video camera and a high-resolution radiometric thermal camera. Both options can be switched between while in flight. This doubles the data within a dynamic single system.
FLIR's MSX technology is also available on the Zenmuse XT2 for multispectral imaging yielding thermal imagery details that enhance image quality.
XT2 is also compatible with the DJI Matrice 600 & 200 for live video display and can record thermal, visible or thermal/visible picture-in-picture while in-flight.
For information on AUVSI XPONENTIAL, check out the Inside GNSS/Inside Unmanned Systems' Official Show Navigator here.
By Sunday Ely, Inside Unmanned Systems Correspondent