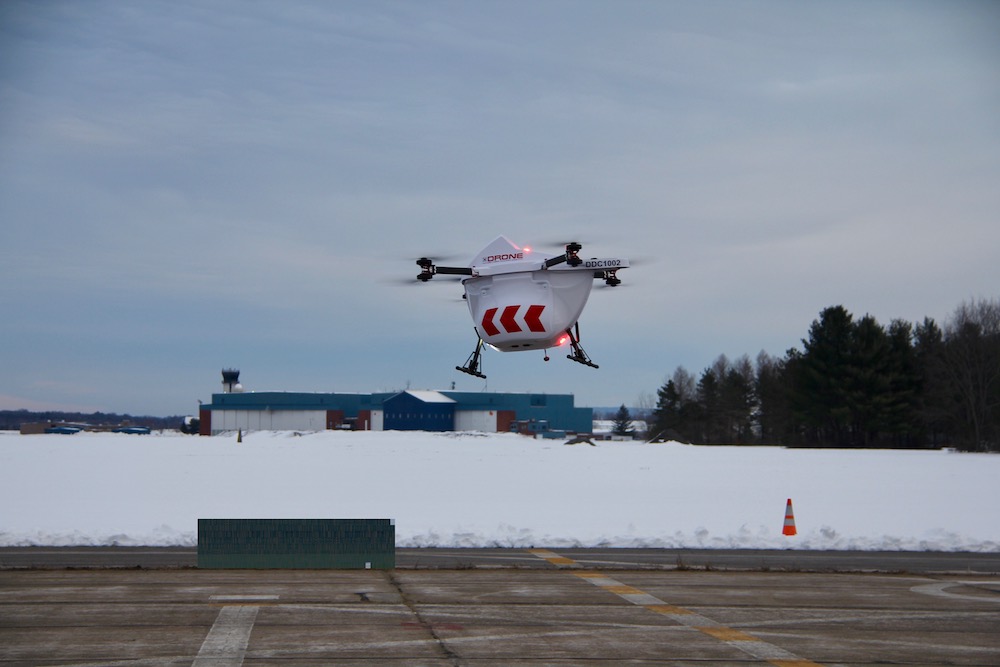 Drone Delivery Canada (DDC) is working with the University of British Columbia (UBC) to deploy its Sparrow UAS as part of the Remote Communities Drone Transportation Initiative (DTI) program.
Through the project, the Sparrow will travel defined delivery routes using the company's DroneSpot takeoff and landing zones and additional drone flight infrastructure as needed, according to a news release. The drone will transport various cargo to the Stellat'en First Nation and the Village of Fraser Lake, located in Central Northern British Columbia, Canada.
The delivery services are expected to begin in the second half of the year. The 12-month agreement marks the company's fourth First Nations project and its first in British Columbia. Flights will be remotely monitored by DDC from its Operations Control Centre located in Vaughan, Ontario.
"We're pleased to have finalized our contract with Drone Delivery Canada and to be moving on to the next stage of this project," said Dr. Michael Allard, vice dean, health engagement, UBC Faculty of Medicine, according to the release. "As we transition into a new phase of the COVID-19 pandemic, and with the risk of wildfires, we are looking forward to learning about how this innovative transportation technology can be used to meet community needs and help address inequities in access to health care supplies and services."
DDC is working with LifeLabs as part of this project. LifeLabs will support the project by participating in data evaluations, sample logistics and training.
"Based on the isolated location of our community and the needs of our residents, drone transport may enhance our access to COVID-19 testing and medication without traveling and endangering other members of our community," Stellat'en First Nation Chief Robert Michell said, according to the release. "The futuristic potential of this initiative is exciting. With drone technology, there is so much you can do."
The company also announced plans for the next generation of the Sparrow drone. The updated version of the UAS is expected to have the same range of 30km and payload capability of 4.5kg, along with next generation motor technology, next generation battery technology, touchless cargo drop functionality, an optional public announcement system and an optional aircraft parachute.