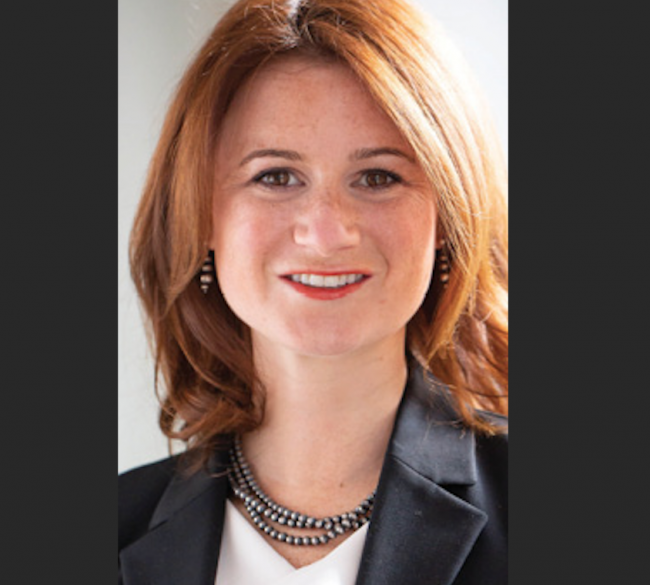 Mary-Caitlin Ray, Aviation/Business Aviation Lawyer, Crowell & Moring
Attorney Mary-Catlin Ray's take on collaboration is unabashed: "Collaboration in and between government, law firms, companies and individuals will ensure success in the aviation industry."
She should know. Prior to joining Crowell & Moring, an international law firm with more than 500 attorneys, Ray served in the FAA's Office of the Chief Counsel. There, she provided commercial and litigation risk advice on NextGen and UAS procurements. As lead procurement counsel, Ray partnered with the DHS, DOJ, DOD, DOT and Congress to roll out the UAS Integration Pilot Program (IPP) research and development effort. She helped meld divergent stakeholder interests, policy priorities and legal requirements into a viable initiative that, among other accomplishments, produced the nation's first "drone airlines" in 2019.
Ray noted the need to understand the vocabulary and perspective of potential collaborators. "The Federal Aviation Administration speaks a very specific language," she said. "As they roll out new regulations, it will be critical that aviation operators and manufacturers engaging with the FAA 'speak' to the agency using its terms. A number of non-intuitive FAA processes and rules will continue to be a challenge, especially to companies new to the industry."
Ray knows the lingo. Having earned a solid reputation as an aviation law and policy expert, she now routinely solves the complex issues that arise in integrating new technologies, including unmanned and electric vertical takeoff and landing (eVTOL) aircraft, into private business models.
"Bringing all the right people to the table makes a difference," Ray advised. Recently, she gathered a team of lawyers with expertise in aviation regulations, products liability and commercial legal matters, coupled with an outside aviation technical subject matter expert on design and engineering, to answer novel, highly technical questions for an eVTOL client. "This small but mighty team guided the client through assessing risk on teaming arrangements," Ray said, "making long-term decisions on its product development trajectory and ultimately bringing its concepts to fruition."
BLENDING EXPERTISE
Ray also noted how technology-based and industry-based commonalities transcend traditionally stove-piped areas of law. A key member of Crowell's Aviation Group, she draws on the strength of the firm's cross-cutting Digital Transformation and Transportation Groups. Attorneys with practices and clients in health care, privacy and cyber security, government contracts, torts (personal injury) and aviation come together to tackle their clients' toughest challenges.
This internal, multidisciplinary think tank approach, worth emulating more widely, provides a one-stop shop for a particular client's legal needs. Previously unrelated industries in aviation, such as UAS and eVTOL, experience similar growth patterns on the transactional side and the same regulatory roadblocks at the state and federal level. With this convergence, it is critical for advisors to be able to "issue-spot." Identifying that a client with an aviation regulatory issue may also need to address cybersecurity or product liability issues provides tangible benefits to them.
The COVID pandemic only magnified the value of these collaborative relationships. When a client faced discontinuation of Coronavirus Aid, Relief, & Economic Security (CARES) Act payroll funding, with government filing deadlines imminent, Ray tapped into Crowell's Coronavirus Resource Center to find a labor and employment law attorney to supplement her Treasury regulatory experience. "When both pieces of that puzzle came together, almost instantly, we were able to help the client make the filing on time, enabling them to continue receiving funds that are critical to their aviation business," she explained.
Ray's assessment: "Building and maintaining personal connections, engaging diverse viewpoints and understanding common goals will move this industry forward."