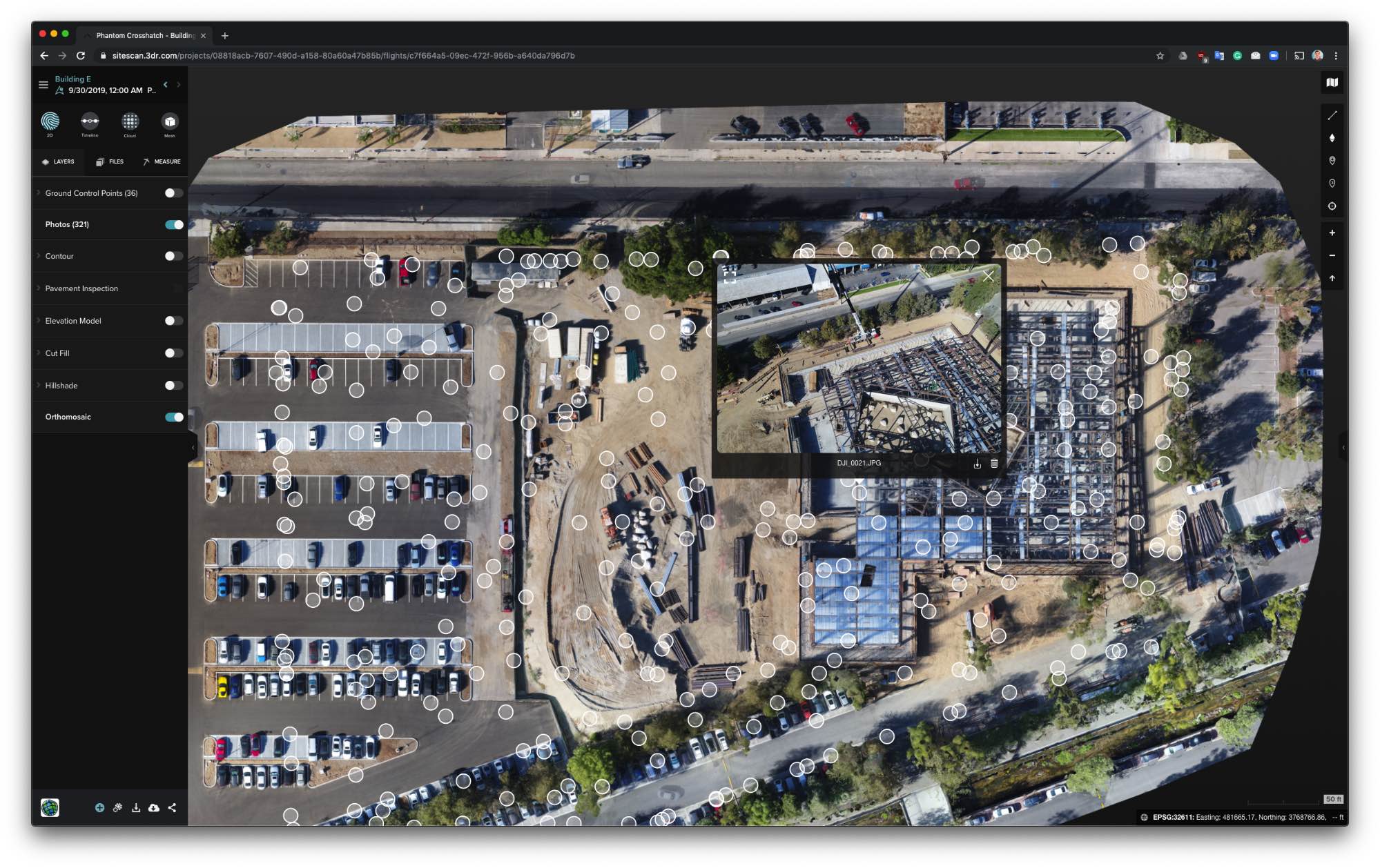 In its mission to measure the world, geospatial software leader Esri has partnered with U.S. drone data company 3DR to bring a new aerial imagery offering to the drone industry: the ArcGIS Drone Collection. 
By combining Esri's Drone2Map for ArcGIS platform with 3DR's Site Scan aerial systems flight planning and processing software, the latest partnership offering grants small operators and large enterprise leaders alike access to a fully scalable and complete data and analytics solution.
"With the Esri-3D partnership and the Site Scan and ArcGIS technologies coming together, this really is the first fully end-to-end spatial analytics platform and work flow for drone data," said Richard Cooke, director of Global Remote Sensing and Imagery at Esri.
The ArcGIS Drone Collection software, which will be an annual subscription-based cloud service, can be applied to range of applications such as inspections, site monitoring and asset management, offering a workflow throughout all relevant phases of flight planning, image capture and analysis. 
The value of the solution, Cooke said, lies in the solution's seamless experience; once Drone2Map processes the data and the user connects to the internet, Site Scan's secure cloud then automatically uploads, processes and stores images in real time.
"To date, anybody else in the market typically focuses on processing drone data," said Cooke. "Once it's processed you still have to pull the data into another application or system to do something with it. We've completely eliminated that manual step. For the first time, from planning the flight to obtaining actual derived insights, we have the first fully integrated workflow to do that."
According to 3DR CEO Chris Anderson, the partnership between the two companies represents the next stage in the evolution of the drone industry, which has grown from exploring vertical industries and applications in recent years, to delving further into establishing work flows and capturing information that will help customers to more efficiently run their businesses.
"The time is right for this partnership," said Anderson. "As Esri moved toward cloud and mobile applications with ArcGIS and ArcGIS online, the technical interface became mature enough that we could do this. What you see today is really the reflection of three things: the maturing of the drone industry, the quest for ever higher resolution as we measure the world, and a technical maturing within these industries. As we become more cloud and mobile native, it becomes easier to work together."
While drone technology continues to evolve and new partnerships are made possible, Anderson said he believes the next frontier is expansion within the geospatial world—something the ArcGIS Drone Collection is a part of.
"I think drones are the new satellites in measuring our world," he said. "The first satellites created the first opportunity to see the world as a whole. Over time, they've gotten better, there's more of them and they're at higher resolution. What drones offer is just this next level of this resolution."
The ArcGIS Drone Collection and bundles will be available in late November. For more information, visit go.esri.com/ArcGIS-Drone-Collections