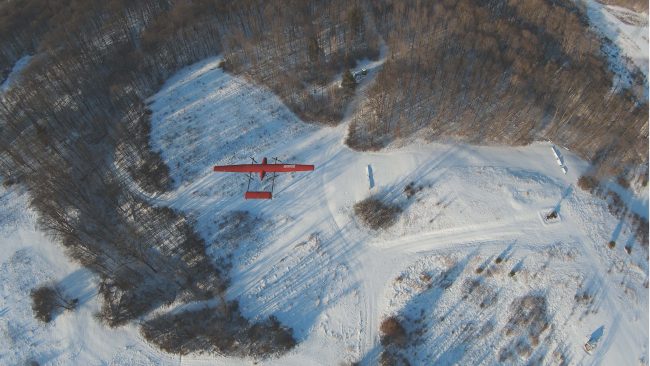 Event 38 Unmanned Systems recently introduced the E400, a fixed-wing VTOL mapping drone with a payload capacity of 3 pounds.
The high-performance drone has a 90-minute flight time for "greater range and extra margin," allowing operators to gather more data in one mission, according to a news release. The versatile, durable drone is also stable at altitude and in windy conditions.
Like a multirotor drone, the system can take off and land anywhere, so there's no need for specialty launch or recovery equipment. This is the company's first fixed-wing drone with VTOL capabilities.
Event 38 first began exploring VTOL functionality for fixed-wing drones in 2019 via a partnership with the Air Force's Rapid Sustainment Office (RSO). The team ran trials with the Air National Guard on a military-grade, carbon fiber, fixed-wing VTOL aircraft, which is now commercially available as the E400.
The drone also features a hot-swap payload bay. The payload can be changed in less than a minute, minimizing downtime between missions. The payload bay's open interface makes it possible to integrate virtually any camera or sensor with the company's open-source autopilot software.
"The E400 is the only drone of its kind that's made on American soil," Event 38 Founder and CEO Jeff Taylor said, according to the release. "This drone is the culmination of everything we've learned over the past 10 years and the advancements we made in partnership with the military, and we're incredibly proud to bring the E400 to market."