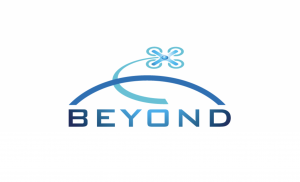 Building on both the advancements and the expiration of the Unmanned Aircraft Systems (UAS) Integration Pilot Program (IPP), the Department of Transportation has announced BEYOND. The new initiative's goal is "to further advance the safe integration of drones into our national space," said U.S. Secretary of Transportation Elaine L. Chao in an October 30th release.
"The IPP propelled the American drone industry forward, allowing for unprecedented expansions in testing and operations through innovative private-public partnerships across the country," added U.S. Chief Technology Officer Machel Kratsios. "Now, the BEYOND program will build upon this success, tackling the next big challenges facing drone integration."
BEYOND's stated purpose is "tackling the remaining challenges of UAS integration." These are identified as:
Beyond Visual Line of Sight (BVLOS): The program hopes to address this pressing issue by bulwarking "operations that are repeatable, scalable and economically viable, with specific emphasis on infrastructure inspection, public operations and small package delivery."
Leveraging industry operations: The goal here is "to better analyze and quantify the societal and economic benefits of UAS operations."
Community engagement: The aim of this initiative is "to collect, analyze and address community concerns."
Since the IPP began in October 2017, program participants and their industry partners developed safety cases congruent to the Federal Aviation Administration's (FAA's) existing regulations. Applications have ranged from 911 responses to package delivery to pipeline inspection, and expanded to support COVID-19 response. All this has in turn informed ongoing rulemaking.
Industry partners have been quick to embrace both the old and the new program. In October 2017, Wing, participating in the IPP, launched its well-known residential drug delivery service in Christiansburg, Virginia, with pharmacy, food and library deliveries to thousands of residencies. This application was able to scale when the coronavirus came to the fore, growing 500 percent from February to April of 2020.
Wing CEO James Ryan Burgess voiced support for program continuity. "With the help of the Christiansburg community, Wing has been able to offer the most advanced drone delivery service on U.S. soil over the past year. We're pleased to be participating in BEYOND, which is a crucial next step to enable further advancements in the U.S. drone industry." (For more on Wing's UTM accomplishments, see the October-November issue of Inside Unmanned Systems.)
Eight of the nine state, local and tribal governments that participated in the three-year program have signed new agreements with the Federal Aviation Administration (FAA) to tackle continuing UAS integration challenges.
The IPP participants continuing in the BEYOND program are:
Choctaw Nation of Oklahoma
Innovation and Entrepreneurship Investment Authority of Virginia
Kansas Department of Transportation
Memphis-Shelby County Airport Authority
North California Department of Transportation
North Dakota Department of Transportation
City of Reno, Nevada
University of Alaska-Fairbanks.