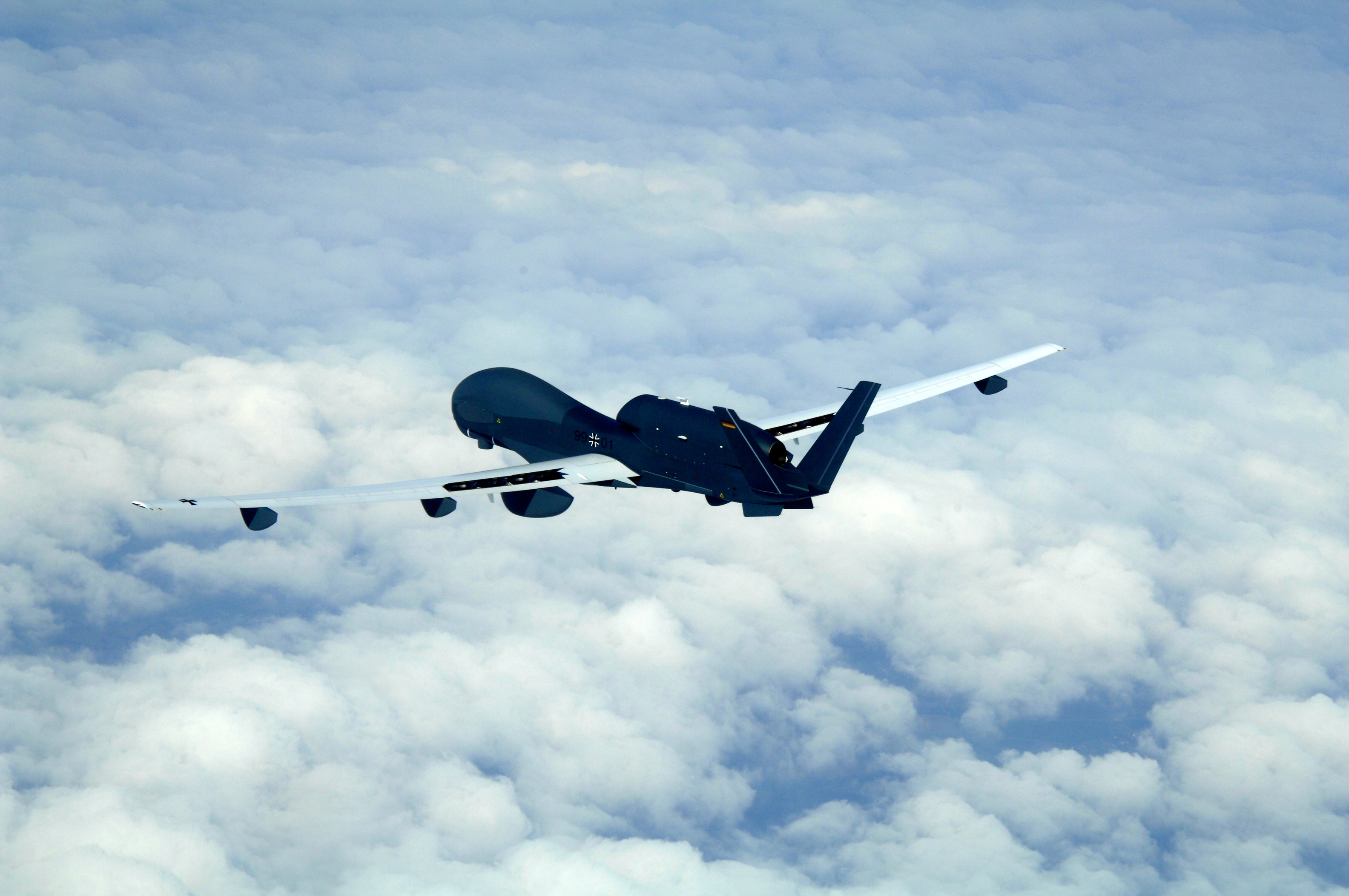 DefenseNews reports on the revival of Germany's Euro Hawk program:
The German military intends to revive its controversial Euro Hawk unmanned aerial vehicle program after it was canceled in 2013 due to spiraling costs and airworthiness issues.

Sources at the German Defense Ministry confirmed that the drone, developed by Northrop Grumman, would be "taken out of the garage" in order to finish testing its integrated signal intelligence system from Airbus Defence & Space.

In October, German Defense Minister Ursula von der Leyen announced her intention to get the Euro Hawk drone in the air for test flights again in a move to recoup some of the €600 million (US $750 million) already invested in the project.