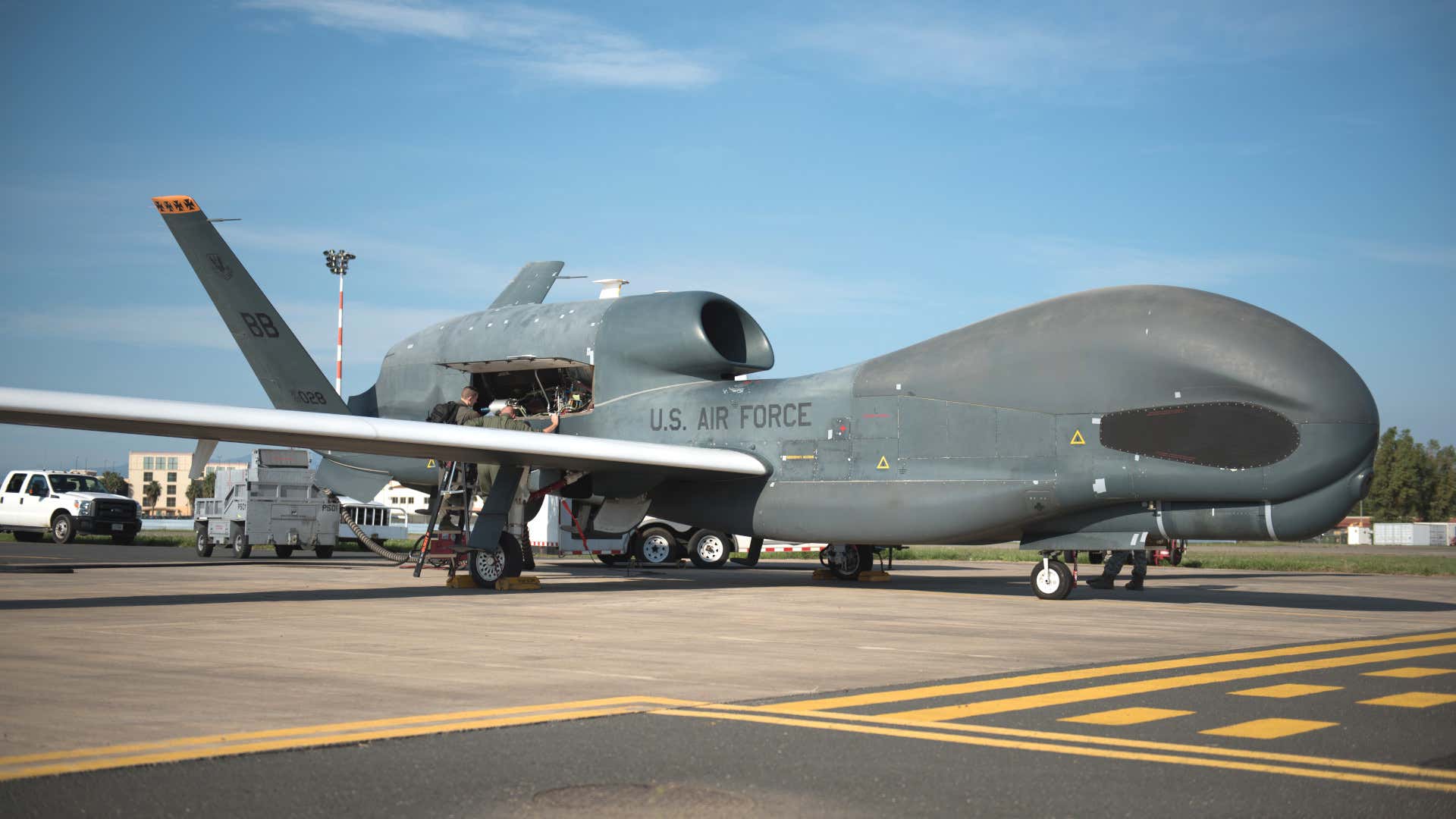 Northrop Grumman will convert four aging Air Force RQ-4 Global Hawk drones into Range Hawk surveillance platforms for monitoring hypersonic missile tests. The drones were transferred from Grand Forks Air Force Base, North Dakota, home to the 319th Reconnaissance Wing, to the company's Grand Sky facility dedicated to UAV development and testing. They will be outfitted there with new equipment for their new roles.
Additional telemetry sensors will enable the drones to look up in the sky instead of down, as they did when primarily performing mapping and surveillance operations around the globe. The new equipment includes a radar optimized for aerial targets, electro-optical sensors that may include LiDAR and/or a multispectral telescope. Hypersonic weapons typically travel much farther than conventional missiles, so some have speculated that the ex-Global Hawks will carry long-range datalinks to send test data in near-real-time and/or be deployed in an extended formation to maintain line-of-sight datalinks for the long-range tests.
The Global Hawk took its first flight on 28 February 1998 and has been in continuous operation for the U.S. military ever since.
The Air Force is plans to replace the Global Hawks stealth platforms able to get past hostile air defense works to conduct operations in denied areas. A new classified stealth spy drone called the RQ-180 may soon enter operational service.