Terra Drone, a global commercial drone technology company, has acquired a significant stake in Swedish aerial robotics for underground mining startup, Inkonova AB.
Terra Drone's UAV inspection, survey, and other service provisions cover various industries globally including mining; Inkonova's main market. The deal is comprised of a cash injection, changes to the management team, as well as technical, business development, and operational collaborations, according to a press release on Oct. 11.
Ahmed AlNomany, InkonovaAB co-founder and CEO, stated: "We feel reinforced, a sort of graduation. Terra Drone's global network of clients, post-processing domain, service-based business model, customer experience, technical personnel, and human and financial resources, will help us dramatically ramp our business development and commercial-readiness efforts, taking our technology to the next level."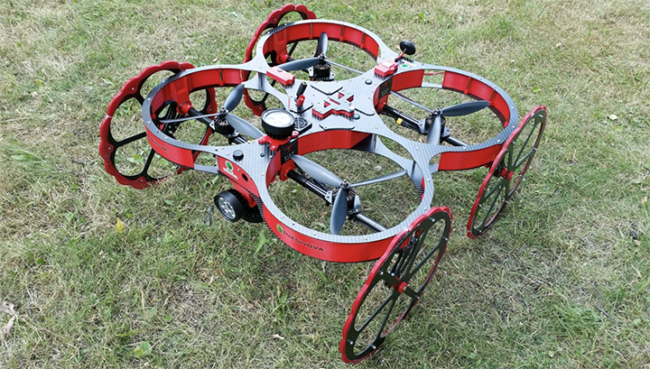 Inkonova will supply Terra Drone with its UAV core technology, including anti-dust and waterproof platforms (as in the TILT Ranger) and infrastructure-denied autonomous navigation (as in the Batonomous), while Terra Drone, apart from financing, will employ its global clients, local offices, pilots, post-processing capacity, and broader commercial and technical domain expertise.
Mr. Toru Tokushige, founder and CEO of Terra Motors Corporation and Terra Drone Corporation, who will be appointed as a board member, stated, "It is a prerequisite to rapidly expand the integration of mining field services with other reliable Terra Drone partners based around the globe. Underground mining still has huge issues, according to the statistics from The National Institute for Occupational Safety and Health (NIOSH), the number of lost-time injuries in 2015 was 4,517 in America, and those of other developing countries were incomparably high. So, I hope the cooperation between Terra Drone, with its broad network and innovative technologies and Inkonova, the eminent company for mining drone services, contributes to the rapid and further technical improvements for underground safety and productivity."
In line with the partnership, Inkonova's products will undergo rebranding to streamline with Terra Drone products, details of which will be announced later this month.