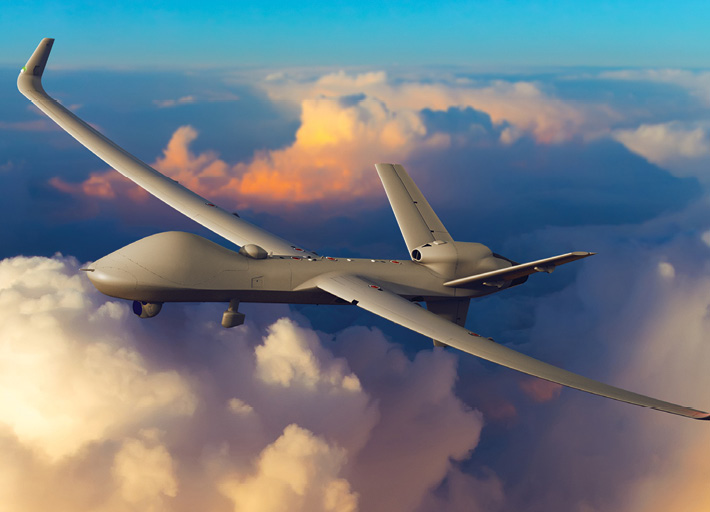 This fall when Bell Helicopter introduced the V-247 Vigilant, its new unmanned tiltrotor with a 65-foot wingspan, it bet on a surging but increasingly crowded and more international market for military drones.
According to new projections, the global market for military drones will jump to $8.6 billion by 2022 from what was $4.4 billion in activity in 2015. Though the U.S. remains the market leader, new players from other countries are entering the field, spinning up the competition according to Susan Eustis, lead author of the report Military Drones: Market Shares, Strategy, and Forecasts Worldwide, 2016 to 2022. 
"Drone applications provide the prospect of trillions of dollars in economic growth," Eustis told Inside Unmanned Systems. "And because the U.S. has chosen not to sell its high-end drones abroad, other countries, such as Turkey, are now highly motivated to build their own."
Drone capabilities are becoming key to the militaries in every country, said Eustis, with units designed to perform high-speed, long-endurance, more covert, multi-mission intelligence, surveillance and reconnaissance and precision-strike missions over land or sea.
"Military drones represent the future of the national security presence for every nation," she wrote. "Increasing technology sophistication and lower costs are achieving dramatic market shifts."
• GENERAL ATOMICS SYSTEMS is leading the military drone market, according to the report, with a 19.9 PERCENT market share (2015 figures). The company's Predators and Reapers are among the best-known armed unmanned aerospace systems (UAS) in the world, featuring ease of use and relatively affordable prices.
• LOCKHEED MARTIN has a 15.4 PERCENT market share as the number two market participant.
• NORTHROP GRUMMAN is number three with an 11.5 PERCENT share.
• BOEING is in fourth place with a 10.1 PERCENT market share.
• CHINA AEROSPACE, which produces the CH-3, is the number five market participant with a 7.6 PERCENT market share.
• HONEYWELL is in sixth place with a 5.6 PERCENT market share.
• The number seven market participant is AEROVIRONMENT with a 4.8 PERCENT share.
• British defense conglomerate BAE, currently developing a large, combat-capable drone, the Taranis, has a 3.4 PERCENT market share.
• TEXTRON SYSTEMS UNMANNED SYSTEMS, ISRAEL AEROSPACE INDUSTRIES, which produces the Heron armed drone, holds a measurable market share, as do RAYTHEON and DRAGONFLYER. In 2015, Raytheon purchased drone maker Sensitel, which previously was a subsidiary of BAE Systems.
Looking forward, the U.S. still accounts for 73 percent of worldwide spending on research, development, testing and evaluation of drone technologies though China is investing heavily, wrote Eustis. The U.S. is expected to maintain its advantage for the next decade.
Drones are a key part of the United States' military strategy and the U.S. accounts for 84 percent of the world's procurement of very large drones. The military has allocated $4.457 billion for drone-related spending in the FY17 budget proposal. However, with the Air Force's General Atomics MQ-9 Reaper and the Navy's MQ-4C Triton now firmly in place and most of the current major acquisition programs having met aircraft totals or gone over budget, the U.S. military plans to spend significantly less to purchase new unmanned aircraft in FY17.
"Thirty-one unmanned aerial systems will be purchased in FY17, a marked drop from previous years," reported Eustis. "The total amount allocated towards drones is $1.16 billion lower under the FY17 proposal than in FY16, with medium and large unmanned air systems continuing to take the majority of drone spending."
Eustis said a growing emphasis is being placed on other types of unmanned vehicles. The Navy, for example, is procuring unmanned undersea vehicles for detecting mines and will add tens of millions of dollars for research and development of new, larger UUVs. The Army will also boost funding for unmanned ground vehicles and initiate new projects to research swarming weapons and increased autonomy.
Military Drone Production Going Global
"The market for military drones is further evolving worldwide as every country seeks to equip its military with drones and drone-borne weapons," Eustis said. "The U.S. has been able to control many arms markets over the years, but the ability to control the drones market is quickly slipping away. The U.S. had the best drones, but other countries are beginning to build military drones with capabilities sufficient to be considered viable."
Turkey has become the fifth country to produce its own military UAS, following the U.S., China, Israel and Iran. Iran produces the Shaheed 129 and exports it to Sudan, Iraq, Lebanon, Venezuela and Syria.
"In 2008, Turkey wanted to purchase an armed military drone produced by the U.S.," she wrote, "however, the U.S. Senate did not approve the purchase. Despite efforts from both Necdet Özel, the commander of the TAF (Turkish Armed Forces), and then-prime minister Recep Tayyip Erdoğan, Turkey failed to secure the UAV."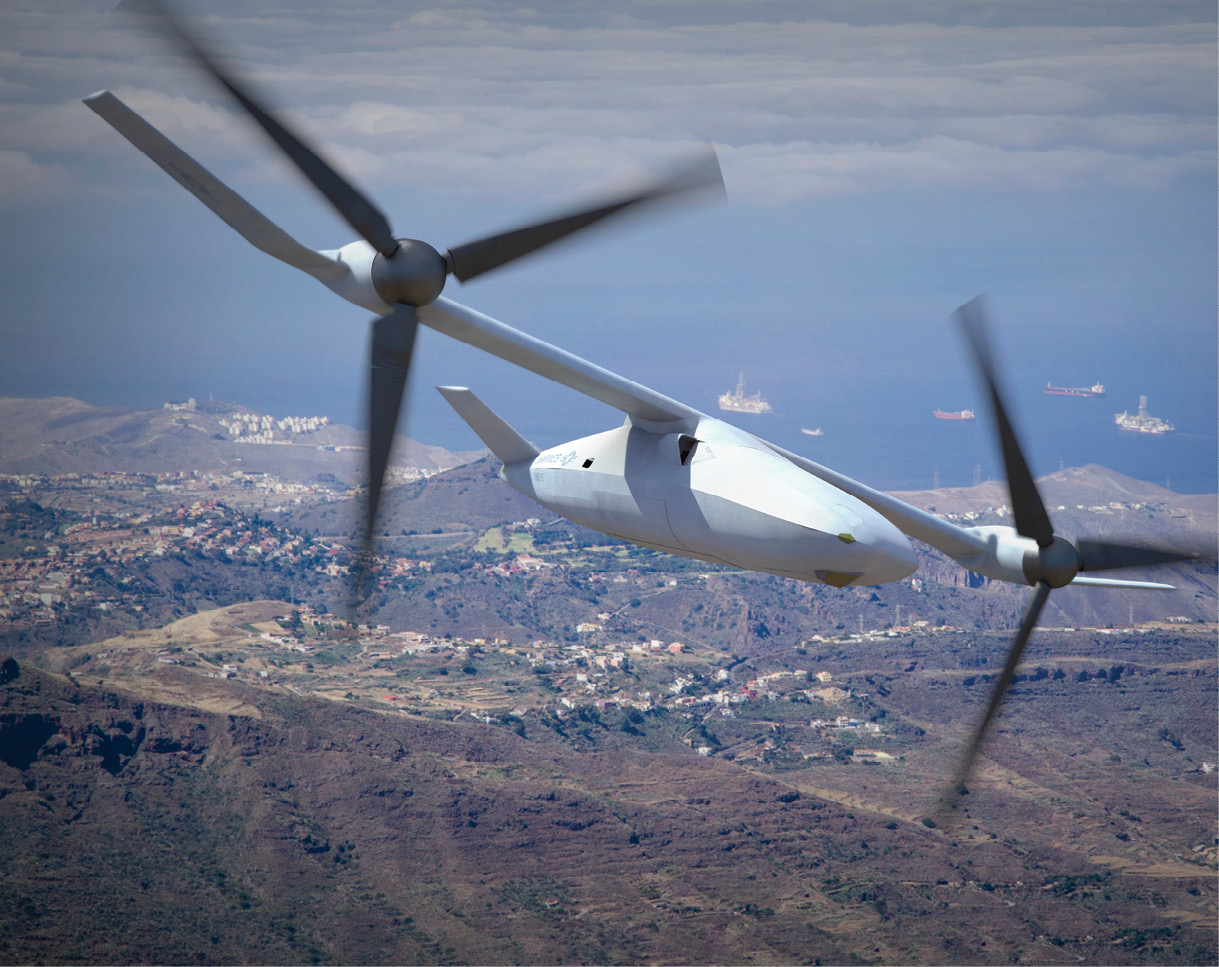 The development of its own military drone frees Turkey from relying on foreign countries for its defense technologies. Significantly, the drone is being tested with the UMTAS missile with the 'fire-and-forget' system, developed by Roketsan for Turkey's T-129 attack helicopter. Countries like Azerbaijan and Pakistan have shown an interest in the UMTAS missile and will no doubt be looking very closely at Turkey's new drone as a potential delivery system.
The non-military drone industry has flourished in Europe, with drones projected to reach 10 percent of the European aviation market ($19.3 billion) by 2025. However, in the transatlantic defense market, Europe is substantially behind the U.S. European companies that make military-type drones include British-based BAE Systems, Germany-based EMT Penzberg and France's Dassault Aviation and the Thales Group. Italy's SELEX Galileo is also targeting a measurable share in this market.
Cassidian, the German-based defense arm of the European consortium EADS, is developing the Talarion drone that can be used for both military and civilian purposes.
There is a strong interest in Europe in designing a longer-range UAS for air-to-air combat, which could replace fighter jets. French, German, British and Italian firms are moving toward developing these plans, but they are still in the embryonic stage, according to the report. Some see multi-national Airbus as a potential model for a globally competitive European drone manufacturer.
Other noteworthy global players include Canadian firm Aeryon Labs, the publicly traded Swedish firm CybAero, China-based DJI, and Korea-based Gryphon Dynamics.
"Military drones represent the future of the national security presence for every nation," Eustis said. "Increasing technology sophistication and lower costs are achieving dramatic market shifts. With further innovation, continued growth of military drone markets is assured."