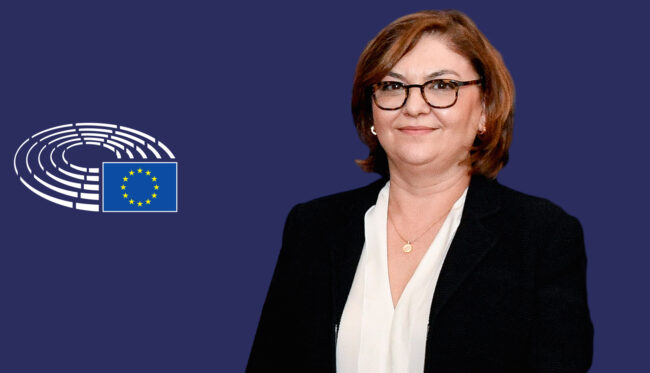 The European Commission is set to launch new activities under its recently adopted European Drone Strategy 2.0. The strategy is aimed at establishing a large-scale European drone market, including an optimized regulatory and commercial environment for drone air space.
Readers of Inside Unmanned Systems will know that under the EU's existing comprehensive regulatory framework, drones have flown safely for hundreds of thousands of hours in Europe's skies, including in a wide variety of surveying and monitoring operations. Projects involving the use of drones for medical deliveries, transporting medical samples between healthcare services, as well as other types of delivery services, have also been undertaken. As Europe continues to move forward with advanced aerial technologies, the Commission is seeking to ensure that drone operations remain well aligned with societal needs and expectations, for example in terms of safety and privacy.
The strategy encompasses 19 specific operational, technical and financial actions towards key, overarching objectives. Among these are:
Adopting common rules for airworthiness and new training requirements for operators of remotely piloted and manned eVTOL (electric vertical take-off and landing) aircraft;
Funding the creation of an online platform to support local stakeholders and industry in implementing sustainable innovative air mobility technologies;
Developing a strategic drone technology roadmap, for identifying priority areas for research and innovation, to reduce existing strategic dependencies and prevent the development of new ones; and
Defining criteria for a voluntary, cybersecurity-approved drone label.
Bright future for European drones
European Drone Strategy 2.0 emphasizes the identification and exploitation of critical technology building blocks, such as artificial intelligence, robotics, semi-conductors, EU space services and mobile telecommunications, to help reduce strategic dependencies. It will also support work to identify and exploit potential synergies between civil, security and military-related drone technologies, including counter-drone systems and resiliency solutions.
The new strategy builds on the EU's existing framework for drone operational, technical and safety requirements. It sees a number of critical drone services becoming a common part of European life by 2030. These are likely to include emergency services, mapping, imaging, inspection and surveillance by civil drones within the applicable legal frameworks, as well as urgent delivery of small consignments, such as biological samples or medicines. Europe is also expected to see the advent of innovative air mobility services, such as air taxis, providing regular transport services for passengers, initially with a pilot on board but with the ultimate target of fully autonomous operations.
European Drone Strategy 2.0 is administered by the European Commission's Directorate-General for Mobility and Transport. On the occasion of its adoption, EU Commissioner for Transport Adina Vălean said the drone services market in Europe could be worth €14.5 billion, and create 145,000 jobs, by 2030.