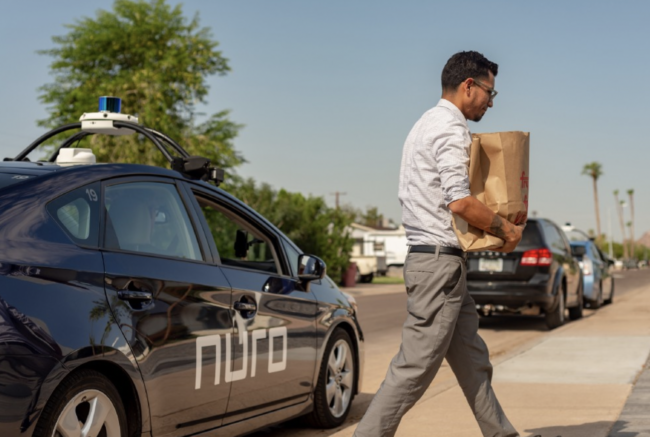 Earlier this month, Nuro's self-driving fleet of Priuses began delivering groceries in Scottsdale, Arizona.
Nuro partnered with Kroger in June for this project, and launched the service in the 85257 zip code through Kroger's Fry's Food division, according to a blog on Nuro's website. Customers can go to Frysfood.com or the mobile app to shop for groceries and select a delivery window.
"Since self-driving delivery vehicles are a new concept for many, this phase of the pilot is very important," according to the blog. "We will learn how customers interact with the vehicles in real-time, and be focused on identifying further improvement opportunities."
The fleet of vehicles has many of the software and hardware systems found in the company's custom vehicle, the R1.
"While we complete the R1's final certification and testing, the Priuses will be completing deliveries and helping us improve the overall service," according to the blog. "We're proud of this first step toward self-driving vehicle delivery, and we're already hard at work on what's next."