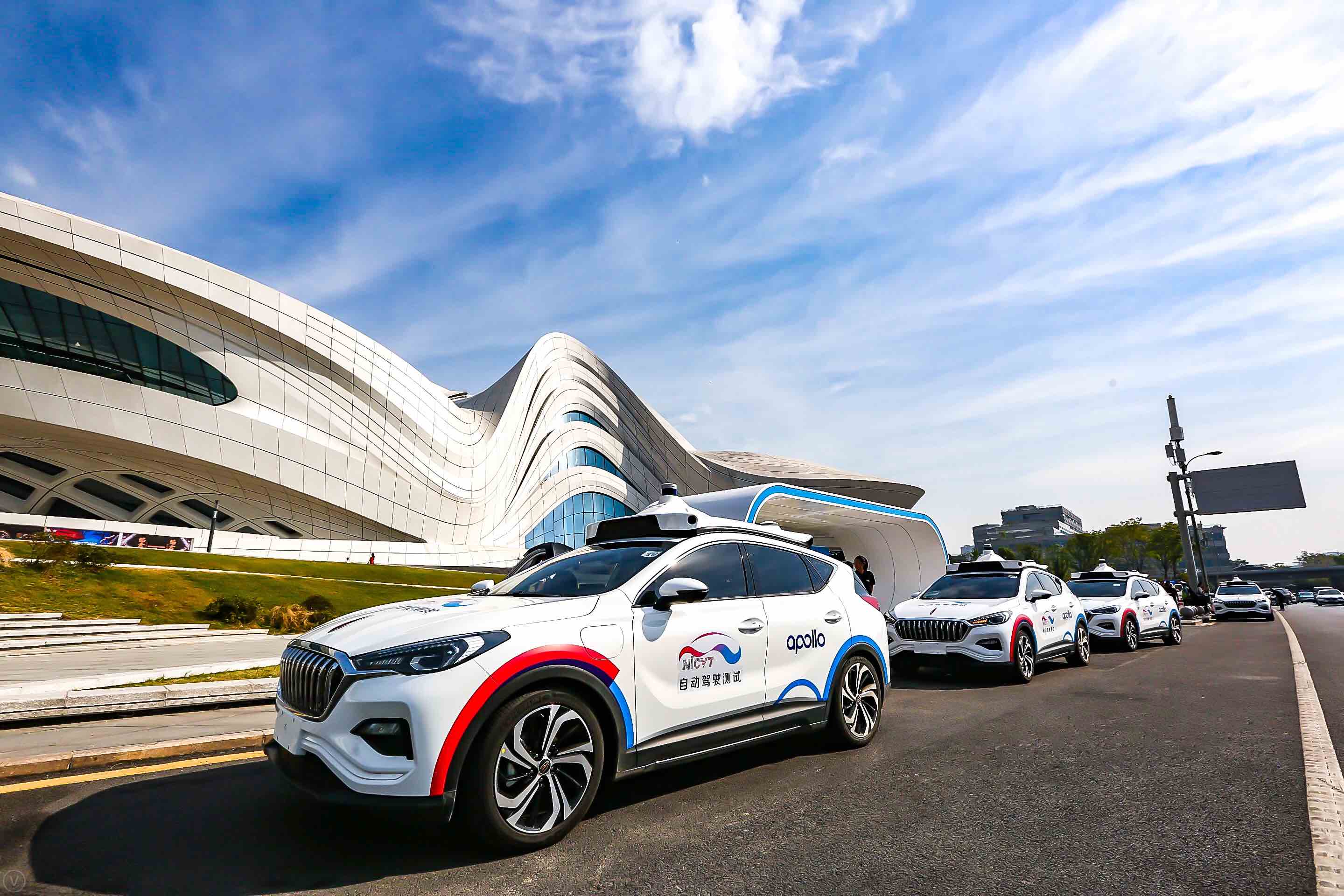 The first fleet of 45 Apollo Robotaxis from Baidu recently began trial operations on urban roads in China. 
The L4 Hongqi EV vehicles were jointly developed with Chinese carmaker FAW Group, according to a news release. The vehicles have the ability to perform a variety of intelligent self-driving functions, including changing lanes based on road and traffic conditions, assessing nearby vehicle movement and employing automatic avoidance. 
Hailing services are now available to the public in Changsha, Hunan province. Each robotaxi has a human operator who can take control if necessary. 
The Hongqi EV fleet represents China's first volume production of preinstalled L4 autonomous driving vehicles, according to the release. The vehicles feature advanced software and hardware capabilities, pre-installation production capacity, a fluid human-vehicle interface, and multifaceted upgrade and optimization of fleet management via the cloud. Featuring a factory-installed customized Apollo OBU (On-Board Unit), the L4 Hongqi EV can carry out L4 V2X communication with intelligent roadside equipment.
The companies collaborated to redesign the installation scheme of the autonomous driving unit for the robotaxi as well as the electrical/electronic architecture of the entire vehicle. The two sections now can be optimally integrated during factoring installation, which addresses signal interference issues and detachment caused by modification and dismounting. 
"The robotaxi trial operations in Changsha demonstrate that the Apollo Robotaxi is progressing from research and development to a market reality, which will serve to provide rich feedback from real-world scenarios," said Zhenyu Li, vice president of Baidu and general manager of its Intelligent Driving Group, according to the release. "Throughout the entire process, we have been and will always be committed to safety first and foremost."