International border control and security authorities such as Europe's Frontex, along with national authorities such as the Italian government, are using UAV-based services, delivered by companies such as Leonardo and Airbus, to keep the Mediterranean region safe and secure.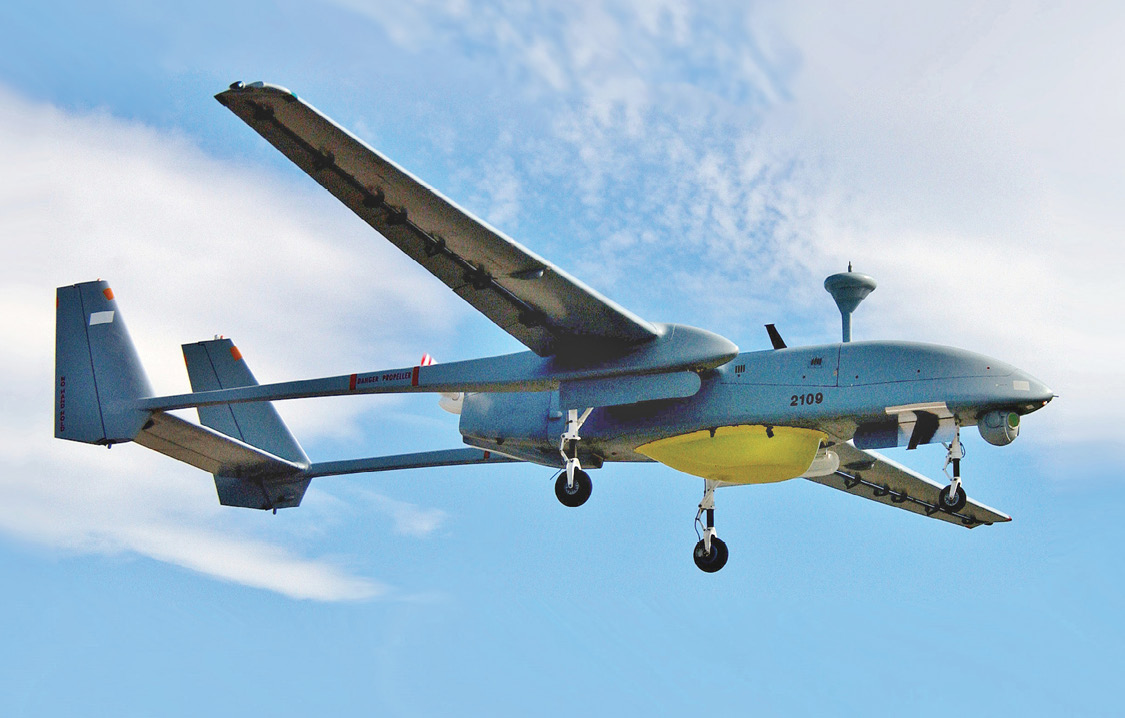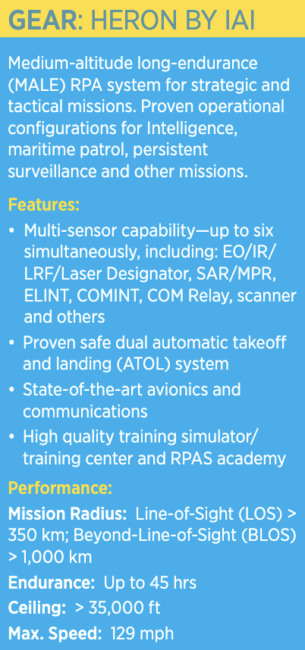 As it was for the Greeks, the Phoenicians and the Romans, the Mediterranean, 'the sea in the middle of the world', remains, as the noted academic Antonio Teti called it, a 'problematic chessboard'. It is a transition point between continents, where Europe, Asia and Africa adjoin and abrade; where political, cultural and economic flux can conflict, leading to human tragedy. Inevitably, Europe feels the impact, as smuggling, drug and toxic waste trafficking, and waves of illegal immigration impinge on her shores.
During the first eight months of 2022, Frontex, the European Border and Coast Guard Agency, recorded more than 188,000 irregular entries at Europe's external borders, the highest number since 2016. While much of this activity is concentrated along the so-called "Western Balkan route,'" pressure also remains high in the Central Mediterranean, with daily arrivals putting a huge strain on migrant reception centers in Italy.
"In 2022, Frontex planes and drones used for aerial surveillance detected over 35,000 people attempting to cross the Mediterranean Sea to Europe," an official at the Frontex Press Office told Inside Unmanned Systems." But unauthorized migration isn't the only concern for Europe's border patrol men and women. The agency's operations are always multipurpose, the objectives of aerial surveillance including both fighting cross-border crime and saving lives at sea. Today, UAVs play a key role in many of these missions.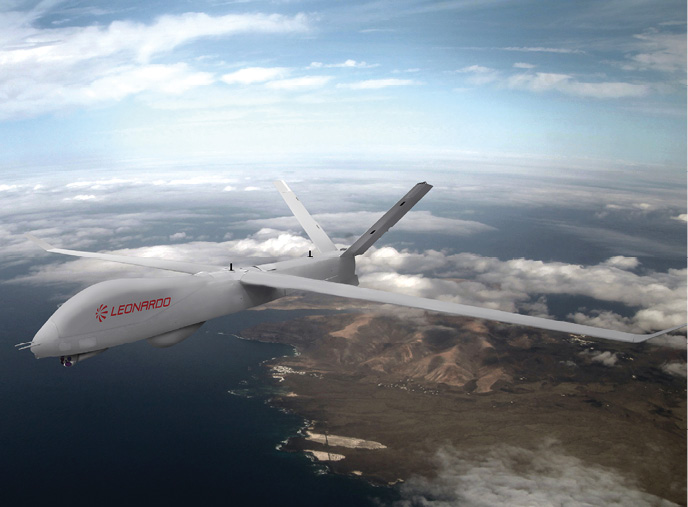 PRIORITIES CLEAR
"In any potential search and rescue, the priority for Frontex is of course to save lives," said the Frontex Press Office. "In the Central Mediterranean region, any time one of our aerial systems spots a boat in distress, it immediately alerts the relevant Maritime Rescue Coordination Centers in the region: Italy and Malta, and Libya and Tunisia if the boat in distress is in their search and rescue region. All four are internationally recognized MRCCs [maritime rescue coordination centers]. In an emergency, where lives are at stake, we try to deliver information about the whereabouts of boats in distress in any way possible to the people involved in the rescue operation."
With its aerial surveillance services, Frontex supports European Union (EU) member states, other EU agencies like the European Fisheries Control Agency (EFCA) and the European Maritime Safety Agency (EMSA), along with various search and rescue entities, all following the applicable international regulatory framework. "Depending on the specific need," the Press Office reported, "the aerial systems we use can look for a vessel in distress, help authorities locate boats suspected of drug trafficking, detect an oil spill or follow up on a case of illegal fishing."
SERVICE PROVISION MODEL
Leonardo will be familiar as one of the world's leading aerospace and defense companies, maker of, among other systems, the useful and very adaptable Falco family of UAVs. This is a state-of-the-art, medium-altitude, tactical UAV system, which Frontex has employed in a variety of surveillance and monitoring operations.
"We do a lot of work in the Mediterranean," said Luca Picollo, senior vice president airborne systems—electronics division, for Rome-headquartered Leonardo. "In particular, we undertake many missions in the Strait of Sicily, where our Falco EVO delivers surveillance capabilities. We mainly use long-range EO/IR sensors and radar, which allows detection of targets like boats, mostly small boats present in the operational area." EO/IR (electro-optical/infra-red) systems are military-grade, long-range imaging systems with image stabilization capabilities.
Unmanned surveillance is a core business for Leonardo, currently one of the only (if not the only) companies in Europe offering a complete UAV surveillance service package, including the self-developed Falco aircraft, adapted sensor payload and a mission control system with a fully equipped and manned ground station.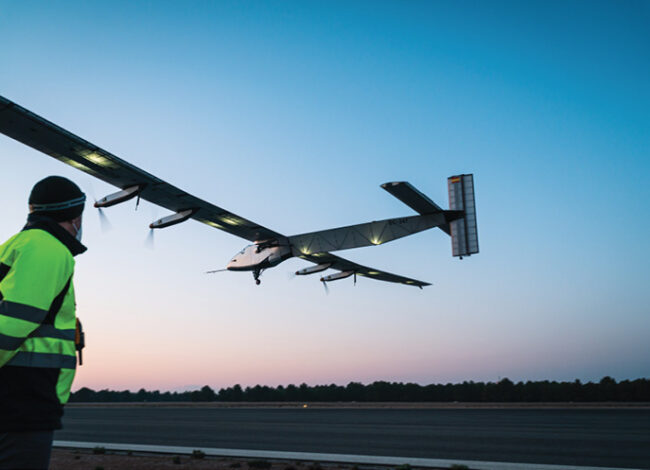 LONG-STANDING CONCERN
As in ancient times, today's inhabitants of the Italian peninsula play an important role in monitoring the Mediterranean. Leonardo, while working in close cooperation with international organizations such as Frontex, also serves Italy's own national authorities, employing some of the most advanced technologies now available.
Falco EVO data can include imagery and video. "With our data dissemination system, the information that is collected goes directly to our own ground team, which is in control of the mission," Picollo said. "Once we've recognized a target, we can identify it and we can track it. But at the same time, the same information is immediately transmitted to the relevant authorities, to their coordination center in real time. This is our client, the one to whom we provide the service. In our case, it can be international authorities, but it is also often Italian government authorities. These are the decision makers who know why they want the information and what they want to do with it. They will then follow this with further appropriate actions."
For Frontex, the scope of UAV-based surveillance operations is wider than the Mediterranean, encompassing all of Europe's external borders. But wherever the mission, the service provision model is similar, with Frontex engaging UAV operators through a tendering process to deliver real-time surveillance data.
"Frontex does not have its own pilots, but hires companies to provide turnkey solutions for aerial surveillance platforms," the Agency's press office noted. "We are implementing a 'multipurpose aerial surveillance' concept, where the coordination of the asset is done from Frontex HQ in Warsaw. The aerial platform, whether manned or unmanned, streams a live video and other data for our decision-making process."
In addition to having worked with Leonardo, in 2020 Frontex signed a framework contract with two other companies, Germany's Airbus DS Airborne Solutions GmbH and Israel's Elbit Systems Ltd., to provide aerial surveillance support with MALE RPAs (medium altitude long endurance, remotely piloted aircraft systems). These systems are indeed able to operate more efficiently and over longer periods than conventional manned aircraft.
The Frontex Press Office source said the Agency is currently receiving surveillance data from two MALE RPAS, one in the Central Mediterranean and one in the Eastern Mediterranean, with these having performed more than 145 missions so far in 2022.
When the 2020 contract was awarded, Airbus said the provided service would include an RPAS platform, payload, communication equipment and capacity, mission storage and all necessary experts needed to manage the system and provide operational support. The platform in question was named as the 16.6 meter-wingspan Heron RPAS from Israel Aerospace Industries (IAI), to be equipped with EO/IR sensors and an IAI-made maritime patrol radar, and flown from Greece, Italy and/or Malta. The Heron is capable of using a direct communications link when flying within line of sight, changing to a satellite link to transmit real-time information when operating BVLOS or when flying at low altitude over the sea.
THE DRONE DIFFERENCE
"There has always been surveillance of the Mediterranean Sea," Leonardo's Picollo said. "It was done long before we had drones, and it is still being done without drones, but with much more difficulty and less efficiency. The unique capability of drones, what makes the difference, is the persistent controlling capability. You can have an aircraft that is flying for 20 hours, and you don't have to stop the flight because the crew needs a rest."
The Frontex spokesperson agreed: "Drones can remain in the air for longer periods of time than planes can. Where planes have to return to base because of fuel limits or crew limitations, drones can just keep going."
"With drones you have a ground control station," Picollo said. "That is a very comfortable place to be. You're just sitting there; it's something like your office. Our controllers work in shifts of 6 hours. After a shift, you can change the complete crew, without interrupting or pausing the mission. That means we can fly for 20 hours without any issue, so in a case where you have a target that you have to follow, a very long-endurance mission—and that's what many of our missions are like—you can do this without any problem."
But there's more to it than that, Picollo said: "You can also carry out missions in conditions that could be potentially dangerous, in weather that is at the limit of the use or normal aircraft. You can calculate this risk, you can think about the value of the aircraft, but you know there is no risk of losing human life." When the task is to save human life, as in search and rescue operations, the risk-to-benefit calculation is clear. "There, we can say, 'OK, let's go!'" Picollo said. "There is no crew, so the only risk is to the aircraft. If it means saving the lives of people in distress at sea, the decision is an easy one."
MORE MALES EN ROUTE
As a class, MALE drones can fly at altitudes up to 30,000 feet (9,000 meters) and have a range of more than 200 kilometers, making them highly suitable for the types of surveillance missions embarked upon over large bodies of open water. Airbus is known to be developing its own MALE RPAS, the much- anticipated Eurodrone. In its promotional material, Airbus goes so far as to suggest the Eurodrone, with its advanced strategic performance, will be capable of guaranteeing European sovereignty.
Not to be outdone, Leonardo is investing in its own very large and very high-flying UAV system, this one with a twist—it's solar powered. Leonardo's Head of Aerial Unmanned Operations Luca Bellomo said, "We decided a couple of years ago to invest in the Skydweller Aero company. We also have a technological and commercial agreement with the company, so we participate in the development of the aircraft and at the same time we are responsible directly for selling it in some specific countries."
The Skydweller will be a solar-powered UAV with unprecedented endurance and capable of carrying large payloads. "This is a unique product," Bellomo said. "It is based on a piloted aircraft that was called Solar Impulse." In 2016, Bertrand Piccard and André Borschberg completed the first airborne circumnavigation of the globe with no fuel, flying in Solar Impulse 2. "It has a wingspan of 70 meters," Bellomo said, "but it is very light, only around 2.5 tons, more or less what a big SUV car weighs." Its wings are covered by a "skin" of solar cells. "So, the structure of the aircraft has already been proven, able to fly around the world, including over the ocean, by night and by day, and at very high altitudes."
Bellomo said the Skydweller will operate at lower altitudes than the Solar Impulse. "In order to get very, very high, you need to have a very, very light aircraft," he said, "and that means you need to make compromises; for example, having a very limited amount of payload. With Skydweller, we will stay in the lower part of the stratosphere, more or less the altitudes covered by MALE UAVs, up to 45,000 feet, but in contrast with anything that exists today, any UAV around the world, the Skydweller will have extremely high endurance, going from weeks up to 90 days.
"Once you take out the pilot, Skydweller can lift 350 kilograms of payload," Bellomo said. Twenty-nine hundred square feet (about 270 square meters) of photovoltaic cells will capture enough solar energy to provide 2 kilowatts of power. "This 2 kilowatts is enough to power the main sensors for a typical intelligence, reconnaissance and surveillance mission, like the ones we do in the Mediterranean. But we will now have a much greater range." And it is clean.
Bellomo said contracts to supply Skydwellers to the U.S. Department of Defense are already in place. "In particular, the U.S. Navy is committed, and we also have an agreement with the Ministry of Defence of Luxembourg, which is very interested in the machine's climate-friendly characteristics."
Telefonica, one of the biggest telecom operators in the world, has also shown a keen interest in Skydweller. "The military is very aware of what we are doing," Bellomo said, "but there is also a lot of interest coming from the civilian side, especially in the telecommunications market, because this aircraft can be used to provide 4G, 5G communications, for example, to cover blind spots in places where it is not available, without having to invest in new infrastructure like towers."
Skydweller is currently still in development; Bellomo said the world can expect to see it carrying out demonstration and real surveillance missions in 2023, and then in full production by 2024.
FURTHER CHALLENGES
For Leonardo, flexibility remains a key to success in the UAV market. "Falco EVO is our tactical system, with about a 12-meter wingspan and close to 700-kilogram maximum takeoff weight. This is a proven system with lots of redundancy and a robust data link. On the other side we have the Falco Xplorer, which is double in terms of mass and takeoff weight. It has a huge payload capability. We can install a lot of sensors, so it can perform more complex missions, and of course, because it is bigger, it has a longer endurance."
Regulation and certification are ongoing processes in a new and growing technology field. "We have very strict regulation in Italy, but we are making our way and expect to have the first unmanned aircraft able to take off and land from every airport, and to fly in every area, every zone of Italy where manned aircraft can fly. Of course, we are not planning to fly over the Vatican," he added with a wink and a grin. "That's just a joke. We do have to respect certain limitations."
And there are still technical challenges to address. "We need to be able to exploit quickly the data that is being collected," Picollo said. "The problem now is that we have a huge amount of data. The point now is to be able to manage this data quickly and efficiently, so we are also working on algorithms. Of course, we are speaking about machine learning, artificial intelligence and so on."
By all appearances, the approaches being taken by Frontex, Leonardo and others, applying unmanned technologies to surveillance-related data collection, are helping sovereign powers gain the upper hand in the age-old challenge of mastering the Mediterranean Sea.