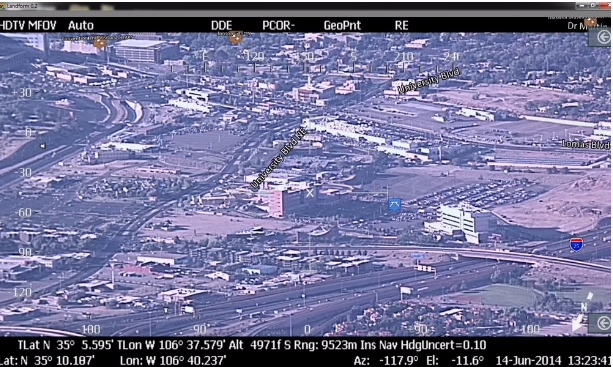 Rapid Imaging Software recently began in flight testing its SmartCam3D View software, which allows UAS operators to view augmented reality overlays such as way points and geographic points of interest during flight.
The augmented reality overlays also include parcel numbers and airspace boundaries, according to a news release. The technology also offers visual obstacle avoidance displays for airspace safety and is said to make missions more effective.
"We have made our augmented reality engine compatible with mobile computing. This technology ensures that the operator knows where they are looking and flying at all times, said Mike Abernathy, Founder and Director of Development, according to the release.
Dave Geisler, Vice President of Operations, will be at the NASA Unmanned Aerial Systems Traffic Management Convention (UTM 2015), set for July 28-30 at the NASA Ames Research Center in Moffett Field, California, to discuss applications and partnerships for use of this technology with commercial UAS. The company plans to release this system, along with several other augmented reality products, the last quarter of 2015.
For more information visit rapidimaging.net.