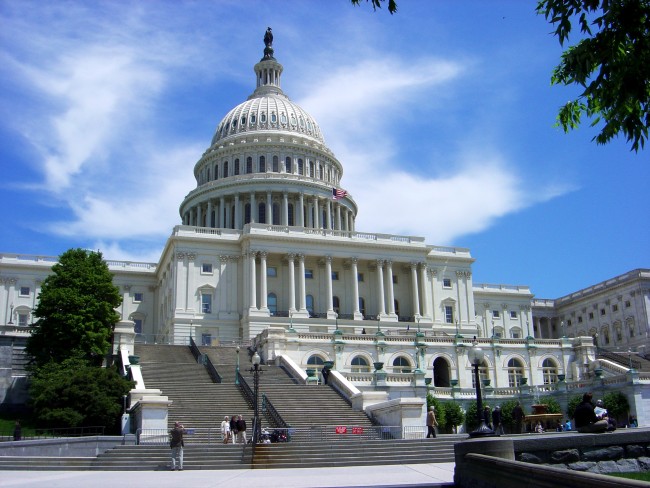 Congress is poised to boost research towards integration of unmanned aircraft, commonly called drones, into the nation's air traffic system. That money will come with strings attached, however, including directives to the Federal Aviation Administration to make better use of the six ranges set up for drone testing established in 2013 as part of the four-year FAA reauthorization bill.
The House voted in June to add $3 million to the White House budget request for unmanned research bumping up to $12.6 million the allotment in the Transportation, Housing and Urban Development, and Related Agencies Appropriations Act for 2016.
The Senate was even more generous. Its version of the bill (H.R. 2577) would add $5 million to the original $9.6 million request for a total of $14.6 million.
In both cases, however, that money will come with a long list of instructions and limitations.
According to the report accompanying the House version of the legislation (Rpt. 114-129) the additional funds are to support the research goals of "system safety and data gathering, aircraft certification, command and control link challenges, control station layout and certification, sense and avoid, and environmental impacts." House lawmakers also want the agency to develop a comprehensive plan to "identify research priorities, including how data from test site operations will be gathered, analyzed, and used."
The lack of an organized FAA research and data-handling plan has hamstrung research since the test sites were set up at the end of 2013.
The Senate gave a longer and more pointed list of marching orders in its report (Rpt. 114-75). All of the extra money is to go to the FAA's new Center of Excellence for UAS (unmanned aircraft systems), a penny-wise move considering the CoE must find matching dollars for its research projects.
"The formation of a UAS center of excellence is essential to meet the requirements enacted as part of the FAA Modernization and Reform Act of 2012," the report says. "The Committee directs that the center of excellence shall focus on key areas of UAS research including: airworthiness, remote sensing, advanced composites, detect and avoid, and low altitude research in harsh climates. Additionally, the center should maintain close relations with disaster response agencies, the Department of Homeland Security and the Department of Agriculture in order to facilitate research in important UAS mission areas, such as environmental monitoring, weather and hydrologic prediction, precision agriculture, law enforcement, disaster response and oil transportation systems monitoring."
Though there is overlap in several key areas of the congressionally-ordered research — specifically detect and avoid and aircraft airworthiness — the long "to do" lists will need reconciliation and likely some trimming if lawmakers are to avoid spreading the money and the FAA too thin.
Senate lawmakers agreed that the FAA needed to come up with a research plan. That plan must identify the goals to be reached to safely advance integration, they said, and, as part of this effort, the agency is to update its two-year-old integration roadmap by Dec. 31, 2016.
The Senate also "expects UAS flight operations conducted as part of the center of excellence research to be performed at one of six test sites selected for UAS research and airspace integration." Left unchanged, this language could create difficulties as questions have arisen about the cost of using the test ranges. Also, the recently selected leader of the center of excellence — the Alliance for System Safety of UAS through Research Excellence or ASSURE team — is already developing projects with the highly-experienced, FAA test range in New Mexico, which is not one of the six sites selected in 2013.
ASSURE, a consortium with a wide-ranging membership of research organizations and private sector companies, was chosen in May to lead the center and support integration-focused research.
Both the House and Senate versions of the appropriations bill Thursday also directed the FAA to develop technology to "defeat" an errand or hostile UAS. Citing concerns about incursions of UAS into the airspace around airports lawmakers instructed the FAA to find ways to "detect, identify and track" unmanned aircraft flying in off-limits areas.
In what appears to be a related move, lawmakers on both sides of Capitol Hill came out in favor of research into a Multi-Function Phased Array Radar [MPAR]. Lawmakers told the FAA to continue to work with the National Oceanic and Atmospheric Administration to develop and eventually acquire such a radar and to study its capabilities in terms of tracking aircraft and distinguishing UAS from other airborne objects like birds.