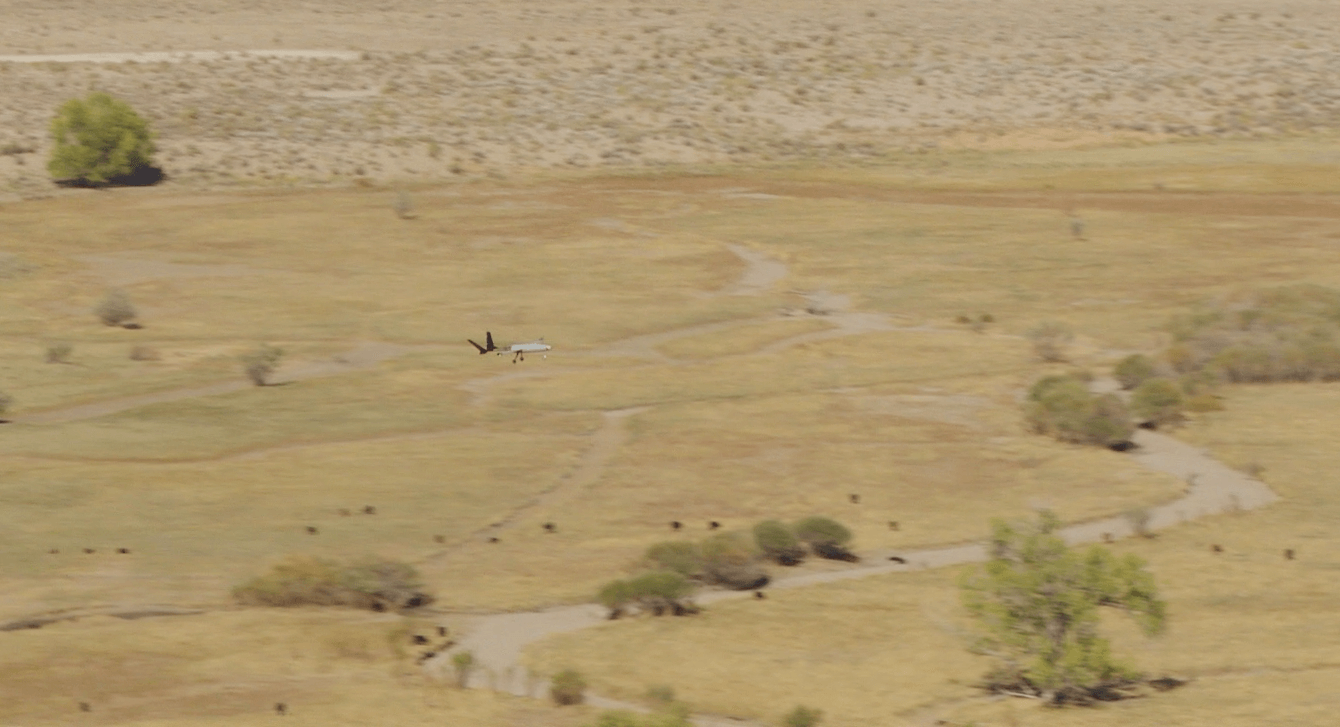 When someone falls into the fast-moving Truckee River that runs through Reno, Nevada's downtown corridor, it takes precious time for first responders—who are also putting themselves in danger—to find the victim. But drones carrying infrared cameras can quickly give responders an eye in the sky and locate victims by detecting heat signatures, shaving time off the response and ultimately saving lives.
Because of these benefits, The City of Reno is looking into how UAS can be implemented into the River Search and Rescue Program, said Rebecca Venis, director of neighborhood services. The city joined the FAA's Unmanned Aircraft Systems (UAS) Integration Pilot Program (IPP) to find partners that could help stand up a drone program.
The IPP completed its three-year run in late October, but not before partner Iris Automaton completed a demonstration for the department. Iris showed how its Casia onboard detect-and-avoid (DAA) collision avoidance system could enable the safe beyond visual line of sight (BVLOS) drone operations needed for river rescues.
Testing was completed over Nevada's Carson River at Fort Churchill State Historic Park, a rural area where the team didn't have to worry about flying over people. The company also has collected data at its test site.
"It's a crawl, walk, run approach," Venis said. "We're testing in a rural environment now, with the long-term goal of bringing operations into a suburban environment and using drones on a more regular basis."
The Casia System
Casia is an electro optical detect and avoid system with an onboard computer, said Sean Deverey, director of government affairs for Iris Automation. The camera-based system visually sees the airspace around the drone. The computer is trained to understand what it sees and then make an intelligent determination about collision risk.
The system can identify other aircraft and track them, Deverey said. If there is a risk of collision, the system sends an alert to the pilot on the ground. The information is also fed into the drone's autopilot so it can make any necessary maneuvers to avoid other aircraft.
Casia provides drones with the situational awareness they need to safely fly BVLOS missions like the one The City of Reno's river rescue program requires, Deverey said, and that was illustrated during the demonstration.
"Part of the project is how do we prove to the FAA we can use drones to fly over a river safely so there's no risk to other aircraft," Deverey said. "We're also working with partners that bring in other technologies that will get the fire department to the point where drones can safely perform this task."
FLIR is one of those partners, Deverey said, and is providing the infrared camera that will detect if there's someone in the river by heat signature. The other element is finding the best drone for river rescue and other public safety missions.
Next Steps
Even though the IPP has ended, Iris and Reno will continue to work together and with other partners to create a system with the technology needed for safe, effective search and rescue missions.
The Iris team has learned a great deal through the testing done so far, and has made adjustments to the Casia system, Deverey said. For example, what started out as a one-camera system with an 80-degree view is now a five-camera system with a 360-degree view that feeds into the computer.
"It's still a work in progress," Deverey said," but we've been making a lot of progress with the system."
The team at Iris Automation will continue to collect data for the FAA, and Deverey hopes to obtain the first BVLOS waiver to fly over the Carson River for more testing soon. Eventually, they'd like to move testing to the Truckee River, an urban environment with much higher air risk than the remote Carson River. The hope is for Truckee River tests to happen at some point next year.
Oh, The Possibilities
Members of The City of Reno Fire Department are excited about the benefits drones can bring to the River Search and Rescue Program, and they also have plans to eventually deploy drones in a variety of other areas, Fire Chief Dave Cochran said. The goal is to continue to find the right partnerships and to determine how to integrate the systems into day-to-day operations.
Chief Cochran sees drones being deployed for any multi-company alarm that requires more than one crew, which includes river rescues, fires and hazmat calls. Drones can quickly tell crews if a roof is going to collapse during a house fire, or pinpoint a fire's exact location. UAS also can monitor areas that are high-risk, spotting small fires before they become big fires.
He also sees a day where UAS routinely help in hazmat situations, taking images of placards on a truck or safety data sheet off a tank to quickly tell responders exactly what they're dealing with. And during a motor vehicle accident, drones can show responders how severe a crash is so they can quickly send the right amount of resources directly to the crash location.
The use cases go on and on, all of them helping to reduce response time and save lives. Chief Cochran envisions eventually having a fleet of drones that are deployed based on the type of call, whether it's taking medical supplies to someone who's fallen into the river or getting eyes on a fire before crews even arrive.
Of course, there are still challenges to overcome before they get there. One, Venis said, is getting the proper waivers to fly. The fire department's jurisdiction is within five miles of a commercial airport, which means they're operating in controlled airspace. Becoming part of the IPP program helped the city find partners who could help them understand how to secure the necessary waivers and better determine if they wanted to build their drone program in-house or contract a service provider.
"We'll likely have an on-call person we would tie into dispatch. So, when we need their assistance, they'd be dispatched at the same time we are and transmitting whatever's needed back to our mobile data counsels," Chief Cochran said. "That piece is going to be huge. It's going to be a challenge for any department to have the bandwidth, skillset and financial resources needed for an effective drone program. The scalable feature is also going to be important, not just for us but for drone programs in general."