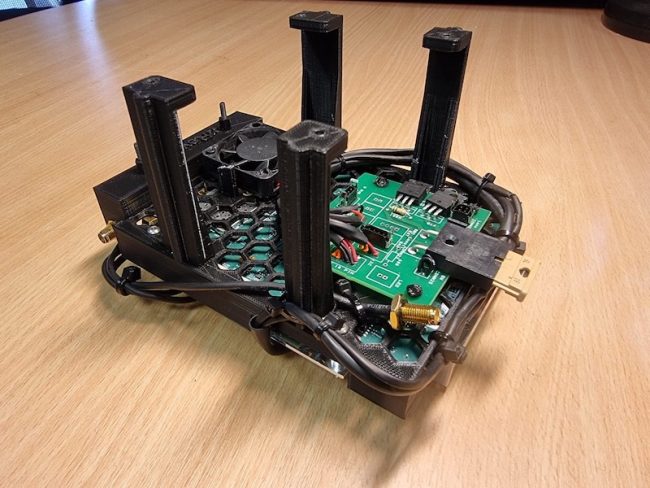 Revector's new multi-channel can be mounted on all types of UAS and deployed for a variety of intelligence and public safety missions.
The small devices feature International Mobile Subscriber Identity (IMSI) catcher technology, according to a news release. An IMS is a unique 15-digit number assigned to the SIM card that identifies a mobile user within a network. Nearby mobile phones connect to IMSI catchers, giving authorized users the ability to locate and monitor activity with these devices.
The IMSI catcher technology makes it possible to accurately pinpoint and track illegal activity, address security threats and protect critical infrastructure, making the covert devices suitable for military and government agencies, police forces, airport security bodies and wildlife protection.
The company designed the fully adaptable, portable devices with size, weight and power in mind to optimize drone flight time with the detection capability. The smallest has a payload of 750g.
The devices offer 2, 4 and 8 channel options and give users the ability to move between them. The range includes 2G, 3G and 4G mobile phone detection, identification and tracking systems. A 5G version is being tested and is expected to be available later this year.
"The drone-based covert IMSI-catchers complement the Revector IMSI-catcher range for in vehicle, backpacks or roadside use," Revector CEO Andy Gent said, according to the release. "These devices can be fitted easily onto different drone designs, with optimized power consumption. Whether drones are used for search and rescue, surveillance for critical infrastructure sites or securing military bases, these new IMSI-catchers provide efficient, airborne solutions to safeguard the public and protect national security."