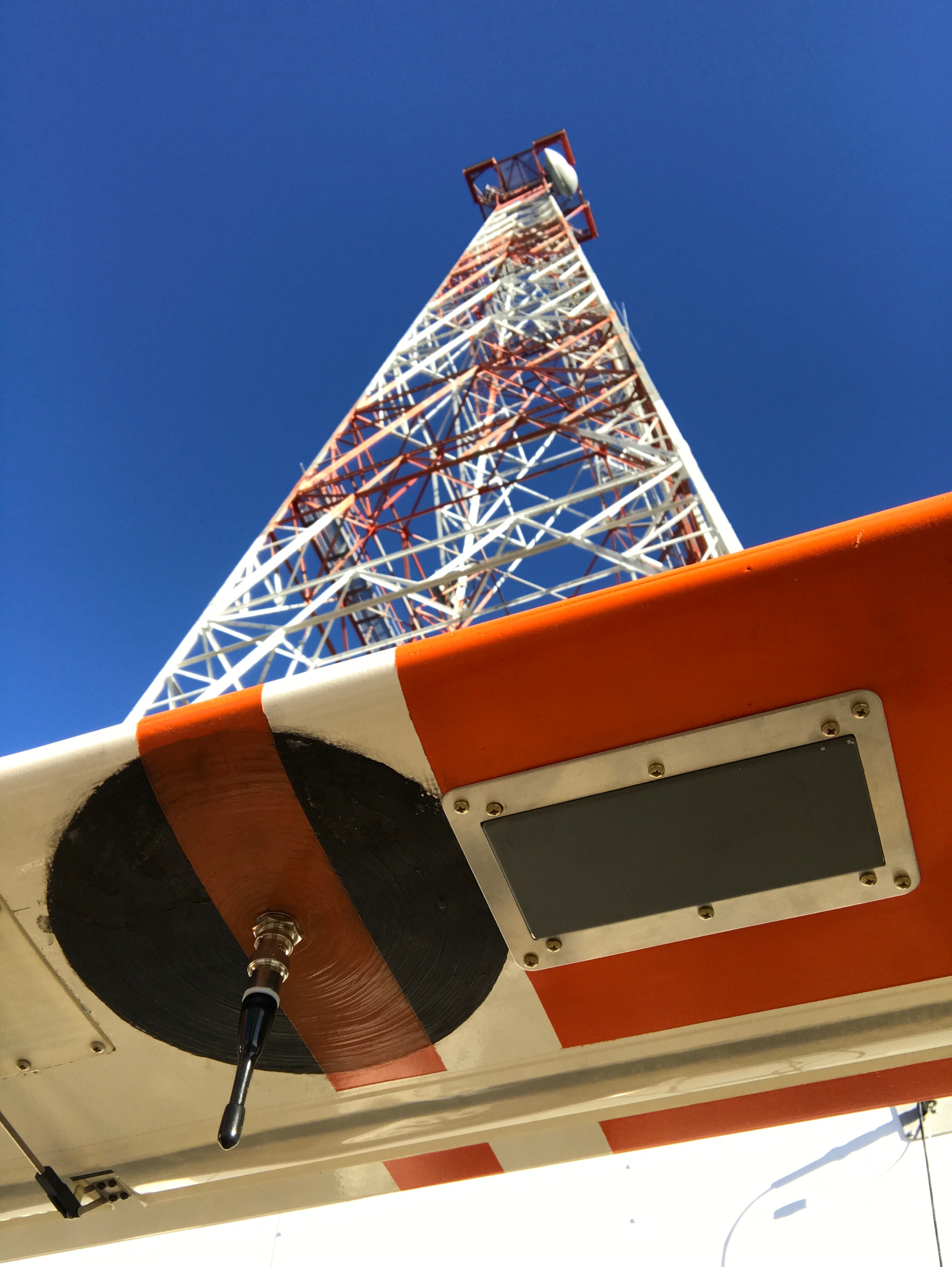 Over the last nine months, Rockwell Collins and BNSF Railway have been successfully flying unmanned aircraft systems (UAS) Beyond Visual Line of Sight (BVLOS) for long linear operations, such as railway track inspection. BNSF also recently received permission from the FAA to operate UAS without visual observers, which is an important step forward in making these types of flights a reality.
During the test flights, which were completed over a 200 mile stretch in BNSF's Clovis, New Mexico, operational subdivision, BNSF controlled the drone via a control radio data link network supplied by Rockwell Collins. The CNPC-1000 data link, deployed throughout the subdivision, is designed to automatically detect the best tower-to-aircraft link and manage tower handoffs.
This test represents the first BVLOS flight for a UAS controlled via a multi-node network of CNPC-1000s, according to a press release.
"The towers along the rail lines are in constant communication with all vehicles," said Boe Svatek, director of advanced airborne programs government systems for Rockwell Collins. "All big railroads have their own power towers and private networks that keep everything connected. The link determines the right tower to talk to the aircraft. You don't have eyes on the UAS so you need a management tool to maintain position and positive control of the UAS."
The goal is to prove to the FAA that drones can operate safely while flying BVLOS and to offer a service that enables companies to employ connected UAS in their business operations, Svatek said. There are plans to add more subdivisions for further testing.
The team also needs to make sure the flights are effective, Svatek said, and supply the company with the data they need. The network can track the aircraft and determine when there's an obstacle underneath, such as a locomotive, keeping the drone from collecting the data. It can be programmed to re-fly the area obscured.
"You don't want to find out at the end of the flight that there's a gap in the data," Svatek said. "We have to solve these problems and think holistically. Now we have a way to make sure the flights are efficient. We know when we send the drone out, it will gather all the information we're looking for."
Other railway companies and industries are interested in the networked radios, Svatek said, and the company is building demo kits to show them how the technology works. Those kits are expected to be available in mid-June.
"These tests are yet another successful milestone as part of our railway safety enhancement research and the FAA's Pathfinder Program," said Todd Graetz, director, Technology Services/Unmanned Aerial Systems (UAS) at BNSF, according to the release. "We believe these tests will provide a roadmap for how organizations such as ours can safely and routinely fly UAS for commercial applications."