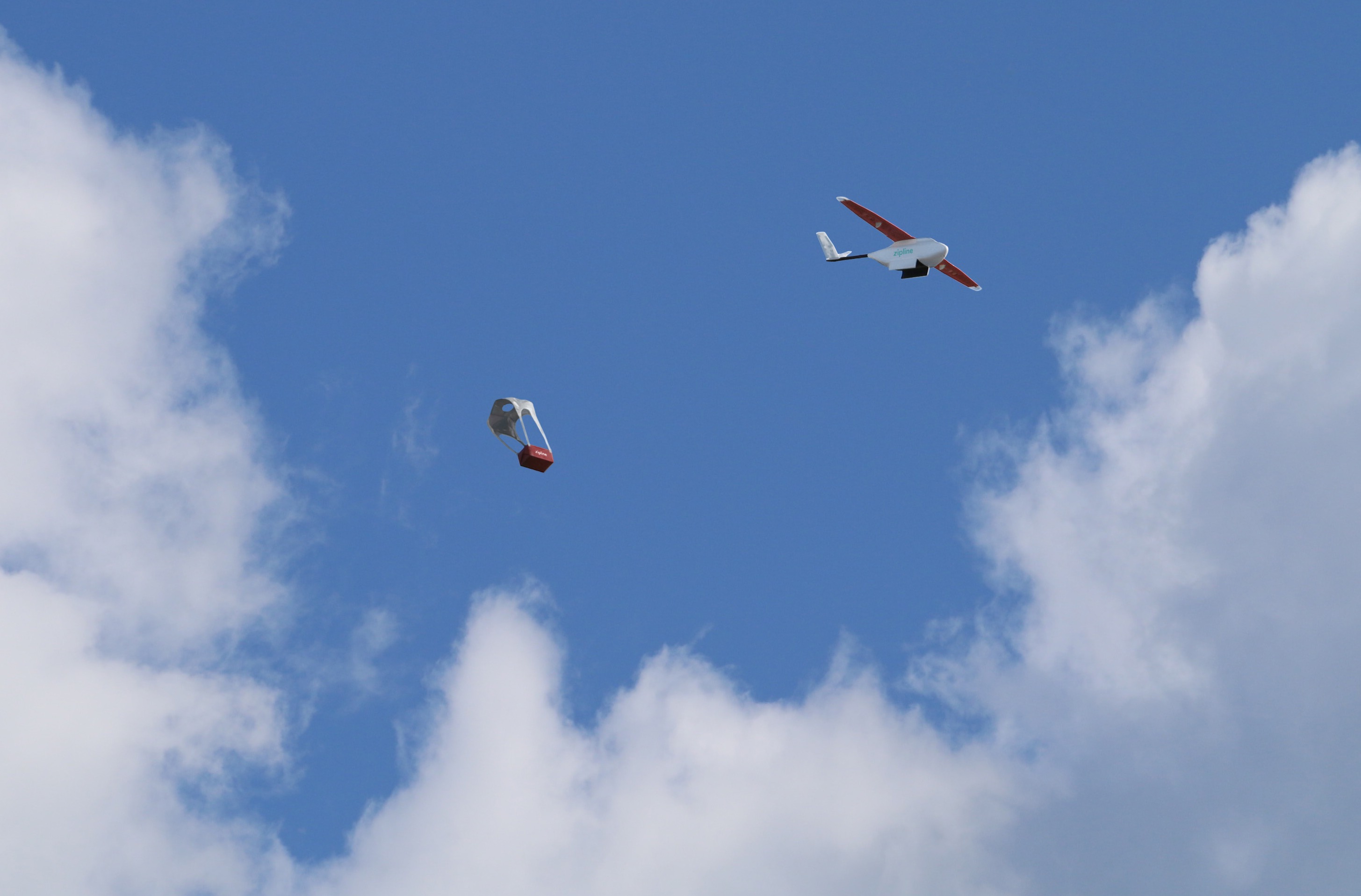 This summer, small autonomous airplanes will begin carrying life-saving blood to 20 hospitals and healthcare centers across Western Rwanda, Africa, in one of the first-of-its-kind drone-based delivery demonstrations.
The drone delivery system is part of a program envisioned by the Rwandan government, who has contracted with Zipline (a California-based robotics company) to make all last mile blood deliveries to 22 transfusion clinics across the western half of the country.
"We've built an instant delivery system for the world, allowing medicines and other products to be delivered on demand and at low cost, anywhere," said Zipline CEO Keller Rinaudo.
Each custom-built drone, called Zip, weighs approximately 10 kilograms and can carry 1.5 kilograms of medicine. According to Zipline, the drones are able to fly 150 kilometers round trip on a single battery charge. Each 'fleet' of 15 Zips will operate from Nests or modified shipping containers that are located next to existing medical warehouses in Rwanda's centrally located Muhanga District. The Zips will drop the medical supplies into a designated spot called a "mailbox" near the health centers.
The Rwandan government expects the drone delivery systems to eventually replace the ground-based medical supply chain that includes off-road vehicles, motorcycles and bicycles, which are unreliable due to lack of infrastructure and frequent flooding during that rainy season.
Separate, though complementary, to the drone program, Zipline, the UPS Foundation, Gavi, a public-private partnership that provides vaccines to poor countries, have formed a partnership to study how Zipline's blood delivery service could be expanded to include other lifesaving medicine.
Kevin Etter, a UPS "loaned executive" to GAVI, has been working with GAVI for about 18 months to optimize the supply chain process.  He said, "There's considerable testing that needs to be done and questions to be answered around speed and temperature control."
Can the delivered supplies be maintained in the cold supply chain? Can they be stored efficiently at the required 2-8°C range? Is it cost-effective as compared to more conventional ground based delivery methods?
"We are testing how fast we can deliver the product," he added, "and if that timeframe falls within the safe range of refrigeration to ensure quality. We'll be testing the efficacy and potency of the delivered product to make sure it complies with the international standard."
Zipline executives believe once the program gets started, its autonomous aircraft will be able to make 50-150 deliveries a day. The firm expects to deliver the first fleet of drones to Rwanda in July 2016 with initial flights beginning in August. The fleet will be operated by engineers from Zipline and Rwanda.  As well, Zipline plans to expand the project to the eastern half of the country in early 2017.