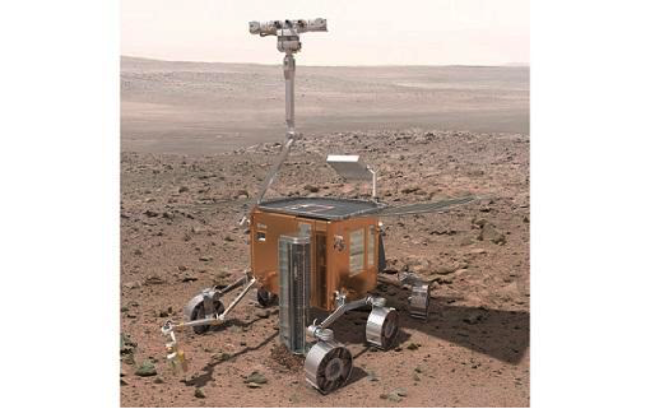 Saft recently signed a contract worth more than 1 million euros from Airbus Defence and Space to develop, qualify and test a lithium-ion battery system for the ExoMars Rover vehicle, an important component of the ExoMars Programme.
The program, run jointly by the European Space Agency (ESA) and Roscosmos, the Russian Federal Space Agency, was developed to search for evidence of current or extinct life on Mars, according to a news release. The Rover will land on the surface of Mars, and then move between sites to drill into the surface and collect samples for analysis.
The Rover's power system will be made of solar panels capable of producing 1200 Wh working in combination with Saft's 1142 Wh (nominal) battery system, according to the release. The system will store the energy generated by the solar panels to ensure uninterrupted operation at night. The ExoMars Rover battery system is based on Saft's MP 176065 Integration xtd cells.
The batteries are scheduled to be delivered by the end of 2016, according to the release. This timeline meets the 2018 launch plan.
For more information visit saftbatteries.com.