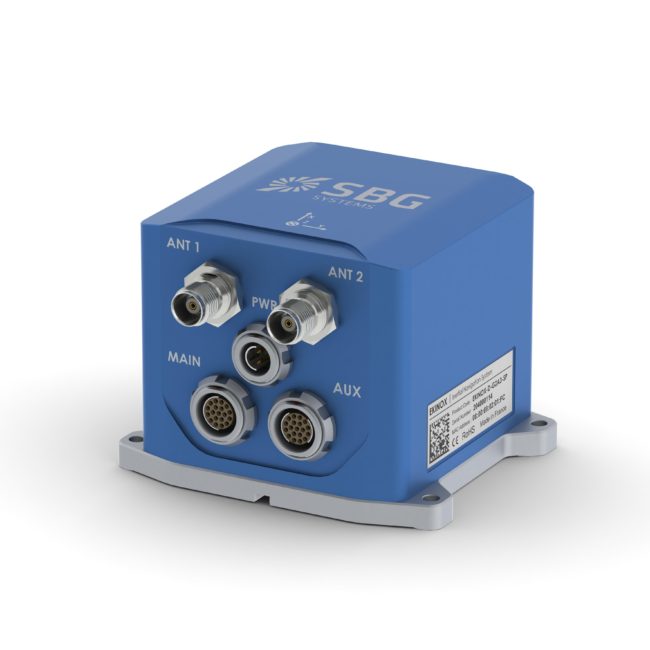 SBG Systems recently launched the Ekinox 2 Series, the company's new generation of inertial sensors designed for industrial-grade vehicle navigation, whether it's aerial, terrestrial or marine.
The compact inertial navigation systems feature new accelerometers and gyroscopes to enhance attitude accuracy by a factor of two, according to a news release. The systems also feature improved resistance to vibrations and integrate the Beidou constellation. Adding the Beidou constellation improves signal availability in Asia.
The Ekinox Series is a line of MEMS-based inertial navigation systems initially released in 2013. The improvements found in the Ekinox Series come after a complete redesign of the in-house Inertial Measurement Unit (IMU) that integrates advanced gyroscopes and accelerometers.
The systems are available in the same form factor and at the same price level as the original. The Ekinox 2 Series provides 0.02° roll and pitch, 0.05° heading and a centimeter-level position. The sensors are well suited for demanding applications such as autonomous navigation, hydrography, mobile mapping, antenna and tracking.
The lightweight systems are easy to install and operate, with configuration made easy throughout the intuitive Web interface. Through the interface, all parameters can be quickly displayed and adjusted.
The Ekinox 2 Series is ITAR Free. The line will be available in the second quarter of 2017.