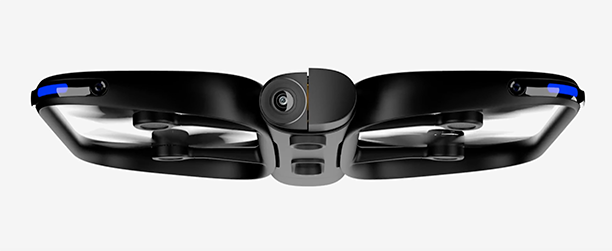 Self-flying Skydio R1 maker Skydio is building on its autonomy capabilities to deliver an entirely new way of controlling this self-flying camera with the introduction of the Skydio Apple Watch app, which allows you to completely direct R1 from your wrist. This allows you to stay in the moment and in the shot — not stuck piloting from the sidelines. Additionally, starting today, Skydio R1 will be available in select Apple stores.
"Full self-flying Skydio R1 autonomy is the key to making drones accessible and practical for everyday use," says Adam Bry, CEO, and co-founder of Skydio. "With our Apple Watch app, users have the full power of Cinematic Skills, like Dronie, Rocket, and Orbit, enabling incredible capture possibilities right on their wrist."
The Skydio Apple Watch app is an example of how Skydio has made the experience of controlling a flying camera far simpler by building atop its foundation of autonomy. With its easy-to-use design, the watch app gives quick access to key R1 controls, according to the company. This makes it easy to get the shot you want when you can't or don't want to be accessing your phone.
Users can watch the Skydio Apple Watch app in action here.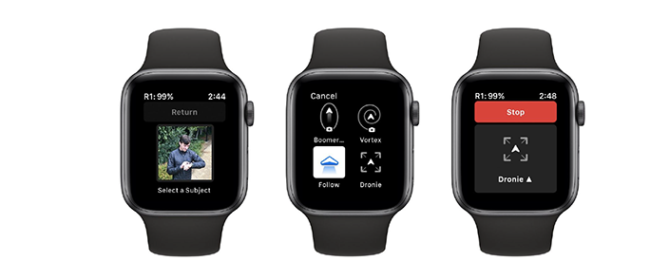 The Skydio Apple Watch app features include:
Select a subject to follow by picking from thumbnails of everyone R1 sees
Use the Digital Crown to rotate R1
Change between cinematic Skills
Stop and return to phone
Founded in 2014 and headquartered in Redwood City, Calif., Skydio is a robotics company that makes flying tools that free your hands and mind. Backed by IVP, Playground Global, NVIDIA, Accel and Andreessen Horowitz, Skydio has raised a total of $70 million in funding, according to the company. Its first product, R1, is a fully autonomous smart drone that flies itself, combining artificial intelligence, computer vision, and advanced robotics into a tool that anyone can pick up and use in minutes.