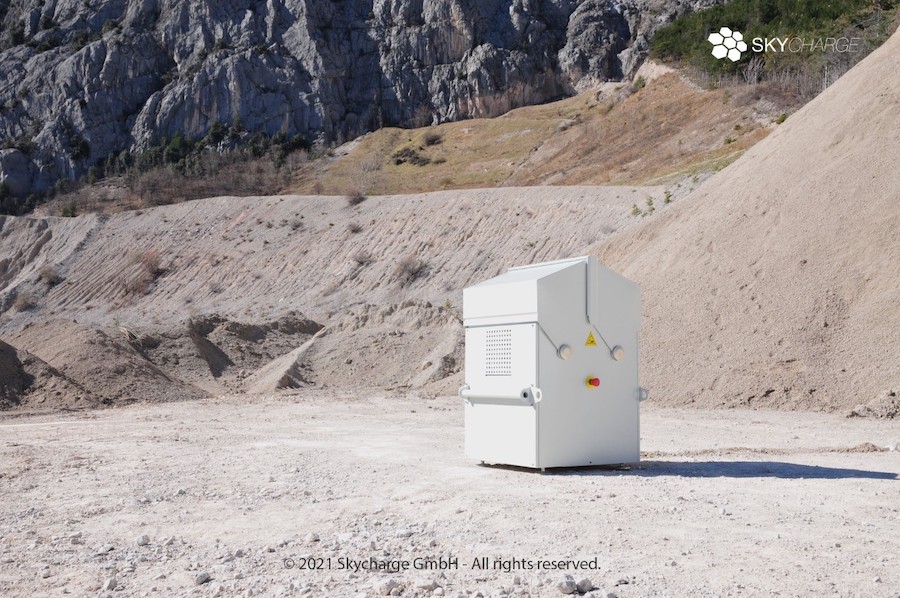 Skycharge recently introduced SKYPORT DP5, an industrialized charging port that keeps commercial drones operational without human involvement.
The automatic drone hangar is engineered to install drones where needed, keep them charged, protected and ready for on-demand missions, according to a news release. It is designed for compact drones including the Parrot ANAFI series and is integrated with the FlytBase mission planner. The ecosystem of supported drones and mission planners is expected to grow in the coming months.
The safety-rated system features Inox steel construction and a zero-maintenance charging platform that has no moving parts. It comes with an optional high-performance HVAC, extending operating temperature to -35C and +65C, and offers up to 500W charging at zero-loss-efficiency. Missions and charging stations are monitored and controlled through an intuitive dashboard.
Skyport DP5, along with FlytBase, can be used for a variety of automatic missions including warehouse management, security and surveillance, infrastructure inspection, emergency response and delivery.
Skycharge also announced a second round of financing led by Boundary Holding.