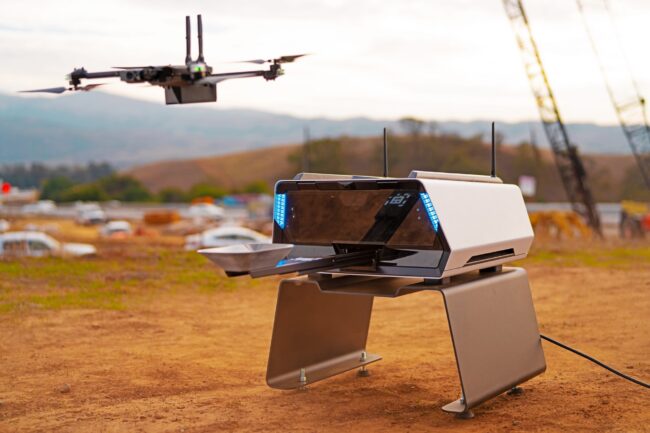 SAN MATEO, California—Skydio announced the Japan Civil Aviation Bureau (JCAB) has granted the company an unprecedented, nationwide approval to remotely fly drones beyond visual line of sight.
Representing one of the most advanced regulatory approvals in the world, the approval enables streamlined BVLOS operations using Skydio Dock and Remote Ops. Whether a customer is monitoring complex infrastructure, inspecting a security perimeter, or assessing a site following a natural disaster, Skydio's artificial intelligence and autonomous technology allows drones to safely fly missions in close proximity to structures in a way that would be difficult or impossible with manual drones, even when operated remotely without a pilot on site.
Under the JCAB approval, there is no requirement to use additional crew members, such as visual observers, or technology to detect crewed aircraft, eliminating some of the greatest challenges faced by drone operators. The approval is not location or time specific; it applies across Japan, with limited exceptions. Notification of the flight area is required prior to takeoff using JCAB's web portal. Operators can now remotely inspect critical infrastructure—buildings, roads, power plants and the scenes of natural disasters—safely and quickly without placing people at risk.
"This waiver represents a landmark moment for the drone industry, and is a reflection of regulators responding to the advances in AI and autonomy that are already defining the next chapter in drones and delivering enormous value for organizations," said Skydio CEO Adam Bry. "With Skydio Dock and Remote Ops, organizations gain access to real-time data to make decisions that keep their workers safe, make their operations more efficient, and help their communities thrive. Autonomous remote drone operations enable inspections of hard-to-reach and dangerous areas from the safety of an office."