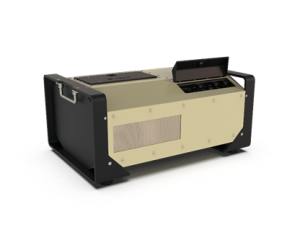 Elistair recently unveiled Safe-T 2, the company's latest tethered drone station that builds on the success of the flagship Safe-T product line used by a range of governmental organizations, industrial groups and security forces for their intelligence, surveillance and reconnaissance (ISR) missions.
Using tethered drones as a virtual "surveillance tower" can be a critical asset for security operations, dramatically reducing technical and human error crashes and serving as a significant cost advantage compared to helicopters or manned aircraft, and drone stations provide reliable power and data access.
According to Co-founder and CTO Timothée Penet, the team at Elistair listened closely to user feedback to design Safe-T 2, helping it achieve a power efficiency and persistent flight time that takes the company's tethering operations offerings to a new level.
"We re-thought the entire solution in order to build the perfect tethering system for critical security operations," he said in the company's press release. "With up to 2,2 kW max continuous power and 2,8 kW peak power, Safe-T 2 allows for higher flights with heavier payloads, thus enabling security forces to cover larger areas with a single system."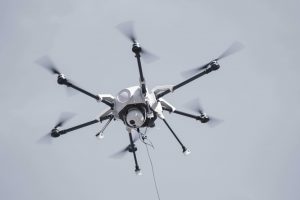 As a result of this new design, Safe-T 2 offers commercially available drones up to 400 feet of micro-tether, 2,200 watts max continuous power, a fiber optics option, industry-leading weight/power ratio, and an IP54 rating for its degree of protection from external elements.
These components, according to Elistair Communications Manager Marie-Charlotte Fayot, are critical for customers seeking to carry out their demanding ISR mission needs.
"Tethered drone stations supply continuous power to UAVs, allowing them to fly for hours without the need to land and change batteries every 20 or 30 minutes," said Fayot. "This is crucial for most safety operations such as monitoring large events or protecting a site when situational awareness must be ongoing."
With that in mind, Safe-T 2 offers a range of smart security and safety features such as a Dual-Comms option (Fiber optic and BPL), redundant tethered data link and the option to select technology that's best suited for the drone and payload. A patented brake system helps users adjust tether length to ensure safety in dense urban environments and everything is controlled by a live flight management system and mobile app to ensure optimal flight control and safe operations. The SAFE-T 2 is highly flexible, more compact and more resistant than prior Safe-T options with its IP54 protection ingress.
It's also ready for integration. With a rugged weather-resistant design and compact modular metallic structure, the Safe-T 2 offers mounting plates and optional software development kit (SDK) which allows for seamless integration into vehicles and fixed structures while also being agile enough for a single operator. Finally, its swappable micro-tethers and smart adaptive winch control laws allow the operator to reconfigure the station and use the best tether weight/power range for each drone.
"The purpose of the Safe-T 2 design is to offer our customers the greatest reliability and flexibility to adapt to their most demanding missions," Fayot added.