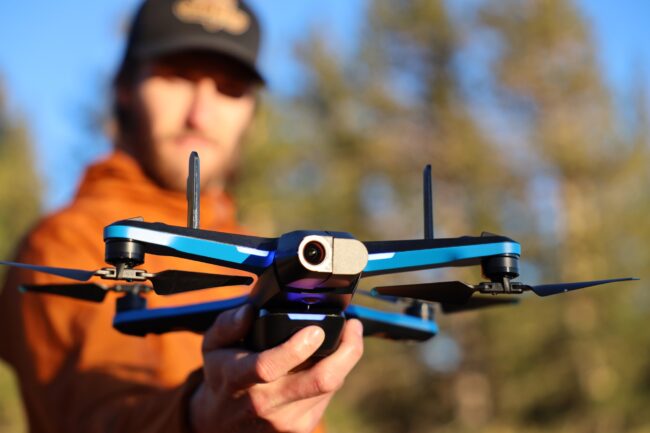 Autonomous drone maker Skydio, which has lately been the focus of some positive FAA flight exemptions for its drone in a box services, announced Aug. 10 it's leaving the consumer market to focus full time on its enterprise and public sector customers.
"Four years after its launch, Skydio 2's follow-and-film capability and autonomous cinematography features like KeyFrame are still in a class all on their own," company CEO and cofounder Adam Bry wrote in a company blog post.
However, he said the company now has more than 1,500 enterprise and public sector customers "putting sensors in dangerous and important places to perform inspections, find missing children, and protect our troops around the world. Our drones are making the core industries that our civilization runs on—public safety, transportation, energy, construction, and defense—safer and more efficient. And it's becoming more and more clear every day that we need trusted, secure drones to meet these critical applications. The impact we're having with our enterprise and public sector customers has become so compelling that it demands nothing less than our full focus and attention."
The company will no longer offer its Skydio 2+ Starter, Sports, Cinema or Pro kits, although it will continue to provide software and customer support for its existing customers, he said, including supporting warranty coverage and providing accessories.
Commercial enterprises and public sector organizations can still buy the Skydio 2+ Enterprise Kit from their Skydio representative or reseller, or the company's X2 drone.
Skydio has been at the center of some momentous FAA exemptions this year allowing for beyond visual line of sight flights, particularly when coupled to its Skydio Dock systems, which allows for on-site BVLOS use for power utilities and other operations.
"We will be forever grateful to every consumer who has purchased a Skydio drone," Bry wrote. "We hope you have enjoyed the product as much as we enjoyed building it and supporting you."